Snow Removal Equipment & Attachments
Snow Removal with Doosan Loaders & Bobcat Skid Steers, Utility Vehicles & Attachments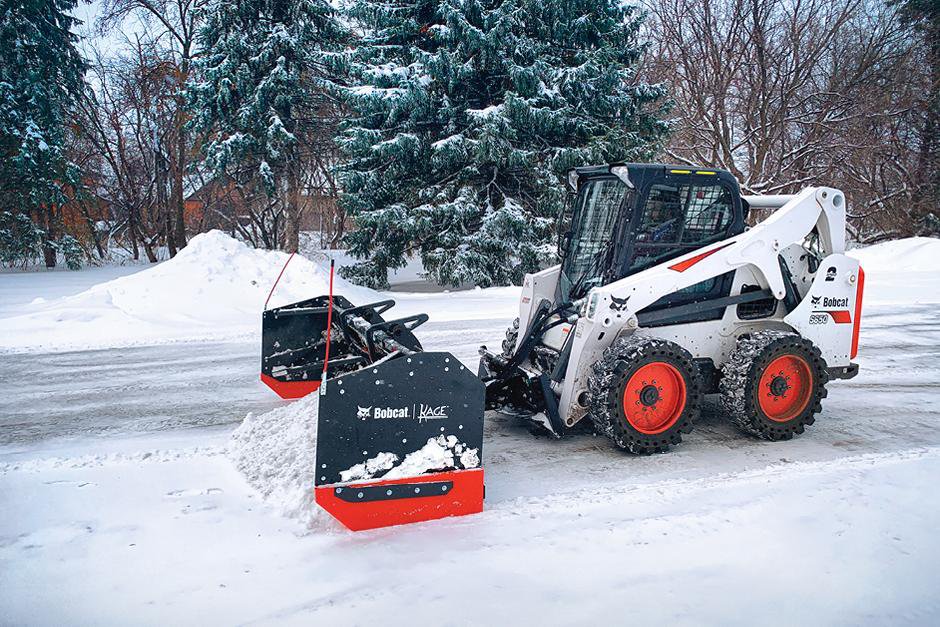 Clearing snow is easy when you have the right equipment for the job.
From parking lots to construction worksites and roads, Doosan & Bobcat equipment make light work with powerful equipment and versatile attachments.
Doosan Wheel Loaders are perfect for high-volume jobs while Bobcat Skid Steers and Utility Vehicles are quick, nimble and work in a wide variety of situations. Attachments such as snowblowers, pushers, brooms and spreaders add versatility and ease to your snow clearing work.
---
Doosan Heavy Snow Clearing Equipment
Whether you are clearing roads, parking lots, worksites or other large areas, a Doosan Wheel Loader is a best in class snow clearing machine. From the DL200 up to the DL580 Doosan has a loader that can fit a job of any size. Bucket capacities range from 1.9 to 5.4 cubic meters and can be fitted with a snow blade or snow pusher attachment for optimal efficiency.
Featured Snow Removal Doosan Wheel Loaders
---
Bobcat Snow Clearing Equipment
Bobcat equipment is a great choice for small snow clearing jobs that require an agile, yet efficient machine. Top types of equipment for snow clearing include Bobcat Skid Steers, Compact Track Loaders, Articulated Loaders, Toolcat Utility Machines and Utility Vehicles. These pieces of equipment feature superior visibility, heated cabs and a wide range of snow clearing attachments. Top Bobcat snow clearing equipment includes:
Featured Bobcats for Snow Clearing
---
Bobcat Snow Clearing Attachments
Bobcat equipment is well known for its industry-leading line of attachments. If you are looking to take on a snow clearing job, Bobcat attachments will help complete the job quickly, efficiently and with comfort. Some of the top Bobcat Snow Clearing Attachments include the Snowblower, Snow Blade, V-Blade,  Angle Broom, Snowpusher, Snow Bucket, Spreader and Scraper.
Featured Bobcat Attachments for Snow Clearing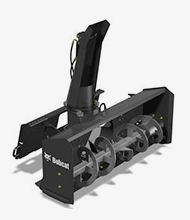 Bobcat Snow Blower
With a snowblower attachment, turn your compact track loader, skid-steer loader, small articulated loader, or Toolcat into a snow removal machine.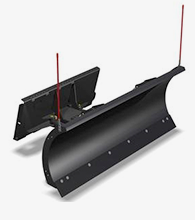 Bobcat Snow Blade
Removing snow with a snow blade attachment gives you high visibility of the moldboard and corner of the blade even if you're working in low-light conditions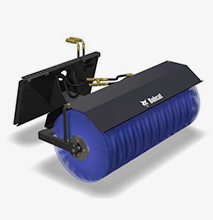 Bobcat Angle Broom
Great for clearing light snow without damaging the surface beneath. Can be used with a skid-steer, compact track loader, Toolcat, mini track loader or small articulated loader.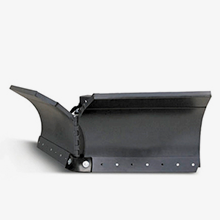 Bobcat V Blade
The snow v-blade attachment can plow through the deepest drifts and push large piles of snow in parking lots, driveways, and roadways. The v-blade cuts an initial path through deep, heavy or hard-packed snow.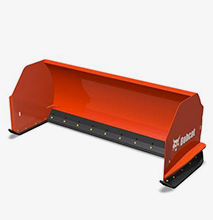 Bobcat Snow Pusher
The snow pusher attachment is a heavy-duty tool to remove snow from uneven surfaces without causing damage to paved-stones, decorative concrete, or sloped sidewalks.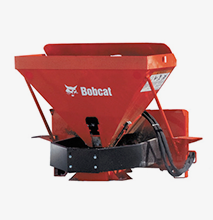 Bobcat Spreader
The snow spreader effortlessly applies salt and sand to parking lots, sidewalks, and driveways. The attachment perfect for clearing snow and ice right down to the pavement.