Bobcat Equipment Service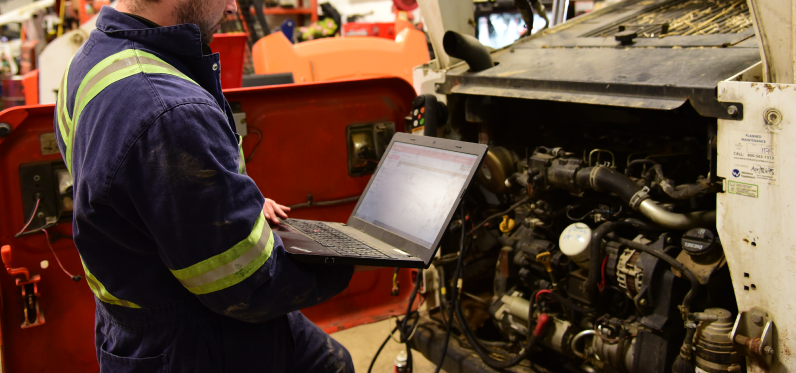 Get service and emergency repairs for your Bobcat Equipment when and where you need it most.
From in-shop repairs, on-site repairs, emergency repairs, to planned maintenance packages, our team of Bobcat factory-trained technicians are here to help. Between our four Westerra Equipment locations, and our four Williams Machinery dealerships, we have the resources necessary to service your machines. Our parts warehouses stock genuine Bobcat parts and aftermarket alternatives to ensure your fleet of skid steers, track loaders, mini-excavators, and other Bobcat Equipment gets the right repairs. Whether you need an emergency road-side repair, or a scheduled planned maintenance program, Westerra Equipment can fit your equipment needs.
Contact us today for all your Bobcat Equipment servicing needs.
In case of an Emergency, call us at 1.888.713.4748
---

Not sure where to begin? Here are some of the most common services completed on Bobcat Equipment:
Structural repairs
Undercarriage maintenance
Welding services
Hydraulic maintenance
Leak repairs
Dry pump repairs
Plumbing services
Don't see what you're looking for? No worries! Our teams are trained in executing any repairs. Speak to one of our expert service technicians today to learn more.


---
In-shop Repairs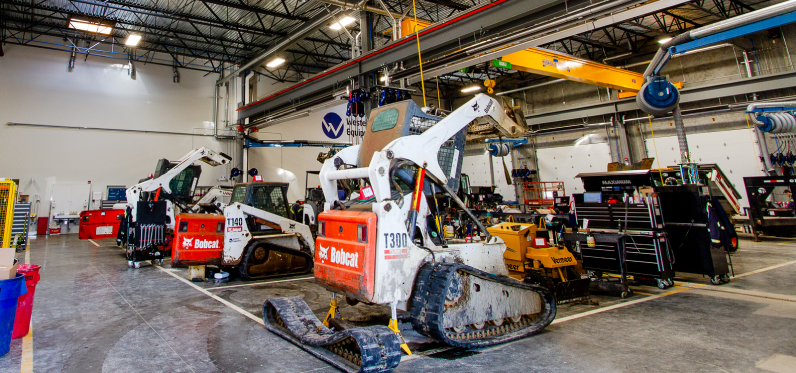 Rest easy knowing your equipment is in good care with our highly-trained service technicians. Bring your machine into one of our eight dealerships across BC for factory approved service and maintenance. Our shops are built to support all types of services to meet your needs. We have overhead cranes for heavy lifting, specialized tools for tire and track maintenance, and offer welding services for additional repairs. Be assured that our team will get the job done.
Fill in our Service Request Form to connect with our Service team.


---
On-site Repairs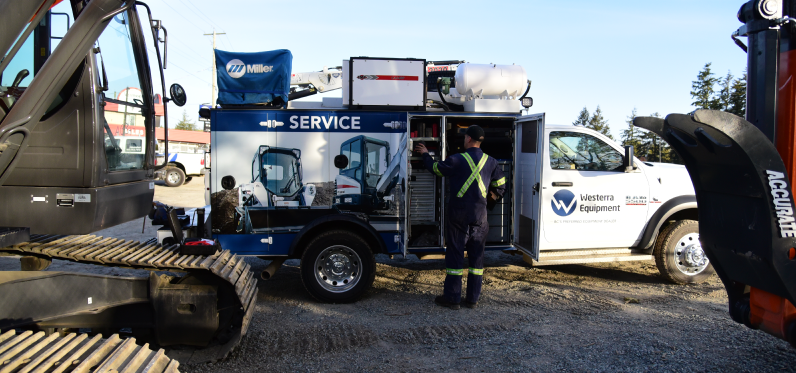 If transporting your equipment is an obstacle for your business, Westerra Equipment's mobile team is here to help. Our factory trained service technicians will come out to your job site and complete repairs on your equipment. Minimize downtime and major loss of operation hours as our experts come to you with fully stocked and equipped service trucks.
Reach out to our Service team here for on-site repairs.


---
Emergency Repairs
You never know when your machine may unexpectedly break down. Luckily, our team offers 24/7 emergency repair services. Between our quick response time and flexible availability, we can get our team out to you and minimize your downtime. Call us at 1.888.713.4748 to learn more about our emergency services.


---
Planned Maintenance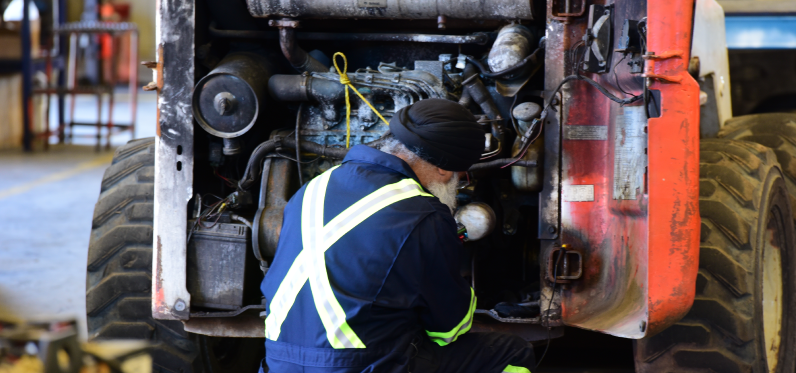 Being proactive with your equipment maintenance will pay off greatly in the long run. Westerra Equipment offers scheduled maintenance packages to identify and repair issues before they occur midway through your job. Your machines should operate at top performance to maximize business productivity. Just as all businesses are different, so are our service packages. Work with our team to build out a customized plan based around your equipment, hours, and usage.
Create your custom preventative maintenance plan today.


---
Warranties
Keep piece of mind around your equipment and improve residual values with an extended warranty. Bobcat Extended Warranties protect you against unexpected repair costs as the hours accumulate. If an issue arises, extended warranty repairs can be completed in shop, or on-site when needed. Have peace of mind knowing that your equipment is protected and our Westerra Equipment experts are a phone call away.
Contact us to learn more about our equipment warranties.


---
Find a location near you
---
In case of an Emergency, call us at 1.888.713.4748