In the Community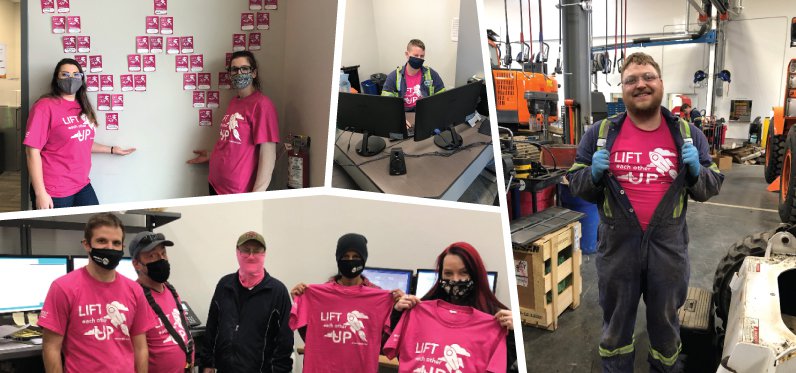 At Westerra Equipment, we live by a set of core business values. Our commitment towards our people, our customers, our community, and our planet forms the foundation of our identity. By caring for our people and our customers, by giving back to the community, by investing in young minds, and by making greener choices as a business, we are looking to create a system that flourishes by helping each other.
W.E. Care
Caring for our people, our community, and the planet is what guides us.
Our core values lead the way for us to keep a safe work environment for ourselves and others, continue learning and growing, be active in our communities, and reduce our impact on the environment.
Formed in 2016, the Wesgroup Equipment (W.E.) Care Committee includes team members from our family of companies and is committed to improving the well being of our employees, supporting our communities, and promoting sustainable business practices. Each year, the W.E. Care committee supports more than 10 charities and has provided more than $200,000 to various groups in need.
These charitable programs focus on families, children, and cancer research. Being a BC Regional Sponsor for the Canadian Cancer Society, we support them with different campaigns throughout the year. In 2020, along with the Canadian Cancer Society, the BC Children's Hospital, and local Food Banks, we supported 10+ different charities across the province and donated a total of $40,000.
---
Safety of our People
The Wesgroup Equipment family of companies, has a culture that is focused on, and promotes the safety and well-being of our employees. Our Joint Occupational Health and Safety Committee (JOHSC) works to ensure that company Health and safety processes are up to date, policies for managing incidents are refined, and resources are readily available. Being COR certified gives us the stamp of approval from the BC Construction Safety Alliance for having a work environment that fosters safety for all.
The Certificate of Recognition (CORTM) is a voluntary program that recognizes companies who develop and implement health and safety, and injury management systems which meet industry standards. In 2020, we were audited by Worksafe BC and received our highest ever rating of 96% which reconfirmed our CORTM certification.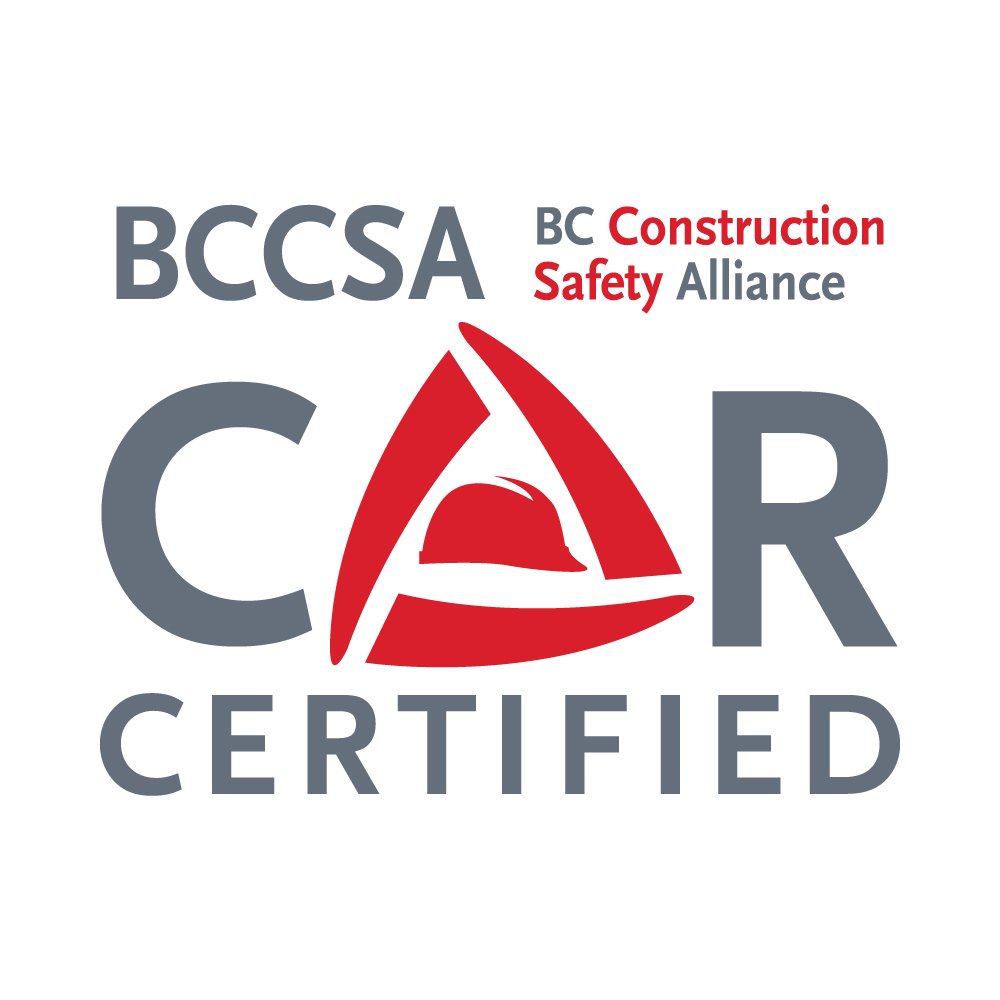 Community Involvement
By partnering with British Columbia Institute of Technology (BCIT) through a multi-year sponsorship program, we decided to invest in our future generations and encourage representation in trades. Through this initiative, we support students in the Professional Sales Marketing program as well as invest in students in the Heavy Mechanical Trades Foundation Program. A part of our sponsorship goes directly to the Women in Technology Fund (WITF) to support women pursuing a career in trades. In addition to monetary support, we also donated used equipment to BCIT so that students can learn about repairs and maintenance of equipment hands-on.
Apart from BCIT, we also support University of the Fraser Valley (UFV) through our multi-year sponsorship. This program is geared towards the Heavy Mechanical Trades Foundation Program and includes monetary support as well as donation of used equipment. We also employ apprentices at all of our locations as students work towards gaining their Red Seal Certification.
Through supporting education in the trades, we not only help students develop essential skills and assist with the cost of education, but we also help to build potential employees as students graduate from these prestigious programs.
---
Environmental Impact
A responsible change today means a better planet tomorrow.
Westerra Equipment has increased on focus on sustainability. This is an integral part of our strategic goals, the way we do business, and treat our employees. Our commitment to sustainability stems from our belief that we serve our interests best when we serve the public interest.
Increasing our electric equipment offerings
Technology behind the electric equipment has seen tremendous growth in the past few years, bringing their performance at par with the traditional equipment or even better in some cases. We aim to help our customers adopt electric equipment to lower emissions, lower operational and maintenance costs, and overall, showcase the potential to make the work environment safer for their teams.
We offer a wide range of electric equipment including forklifts, shunt trucks, trommel screens, compact loaders, and grinders. We continue working with our OEMs to offer additional equipment as they become available. Westerra Equipment offers a full line up of material handling electric machinery, through brands like Bobcat, Clark, Develon, Linde, Konecranes, and Terberg.
Even models using traditional combustion engines have improved green features.
As a company that deals in equipment which traditionally runs on combustion engines, our focus is to encourage the use of electric models as that is the way for the future. When electric vehicles are not possible, we offer equipment at the forefront of emissions technology. Also, in the industries where applicable, we promote the use of equipment that helps in processing organic material so that it could either be reused, recycled, or disposed off in a cleaner manner.
Commitment to reforestation
For every equipment purchased with Westerra Equipment, we plant 10 trees locally in British Columbia. To execute this, we partnered with One Tree Planted to commit to reforestation and continued sustainability. Along side our electric equipment focus, this initiative will help us align with the sustainability efforts of our customers.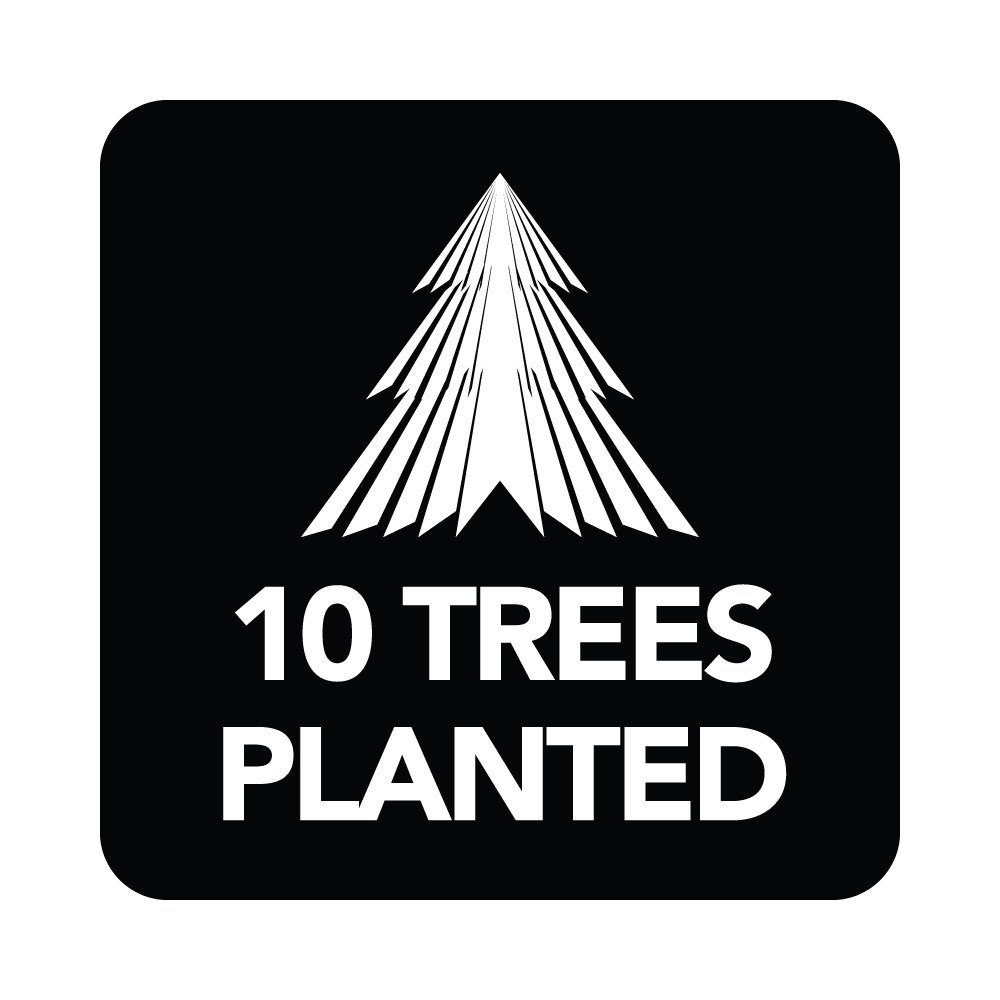 Improving internal recycling
By being environmentally conscious in our day-to-day operations, we aim to adopt sustainable business practices in everything that we do. We promote responsible management, recycling, and disposal of material used by our teams daily, as well as purchase products made with sustainable materials. Through the Reduce, Reuse, and Recycle program at all our branches, we encourage everyone to adopt a greener thinking.
Below are some highlights of our 'Reduce, Reuse, Recycle' program:
Reduce Waste

Using bulk and bio- degradable products to cut down on waste – oil/coolant.
Keeping mobile equipment serviced to reduce emissions and discourage oil/ coolant leaks.
Checking tire pressures weekly for proper inflation to increase fuel efficiency.
Servicing oil separators every month and log services.
Keeping yard well swept to eliminate dust pollution and ensure there are no oil spills or other environmental hazards like water run off or garbage.
Limiting noise and trying to control it whenever possible.
Discouraging use of plastic bags wherever possible.

Reuse

Returning empty boxes wherever possible.
Reusing clean wood and wooden pallets or disposing them properly at the land fill.
Reusing all items and materials possible including paper, cardboard, and plastic.

Recycle

Disposing rubber tires and tracks to a tire facility for recycling.
Ensuring Service Field Technicians return all waste to our business for safe disposal.
Recycling all items possible including steel, paper, cardboard, plastic, containers, oil, coolant, filters, refrigerant.
These are all small steps from our side to ensure better health of our planet.