Your Quick Guide to Compact Track Loaders
March 4, 2022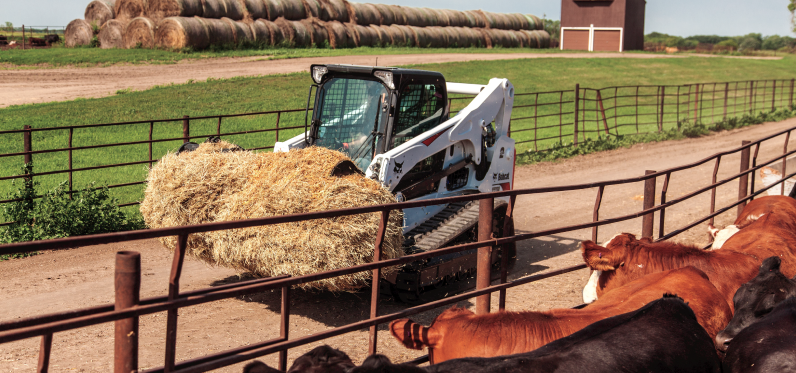 Finding the right machine for the job is not always an easy task. Our experts at Westerra Equipment are here to help lessen the pain with an FAQ on one of our popular equipment categories, the compact track loader.
---
What is a compact track loader used for?
A compact track loader is ideal for working on jobsites with soft terrain or on projects that require minimal ground disturbance. The machine's rubber tracks give the extra floatation needed to move over sand, mud, loose gravel, snow, or other uneven surfaces. This makes is a perfect machine for residential or commercial landscaping jobs where turf is extra sensitives. For example, golf courses, parks, or backyard renovations. Compact track loaders also deliver the powerful lift capacity required for heavy duty projects in construction and agriculture.
What is the difference between a compact track loader (CTL) and skid steer loader (SSL)?
The key difference between these two machines is that CTL come with rubber tracks and SSL comes with four wheels. Generally, operators get a smoother ride and increased productivity in earthmoving tasks with a compact track loader. Skid steer loaders provide greater speed and maneuverability and are better equipped to work on hard surfaces.
Compact track loaders are the best choice when you need tractive power for dozing jobs, minimal ground disturbance, and superior grading.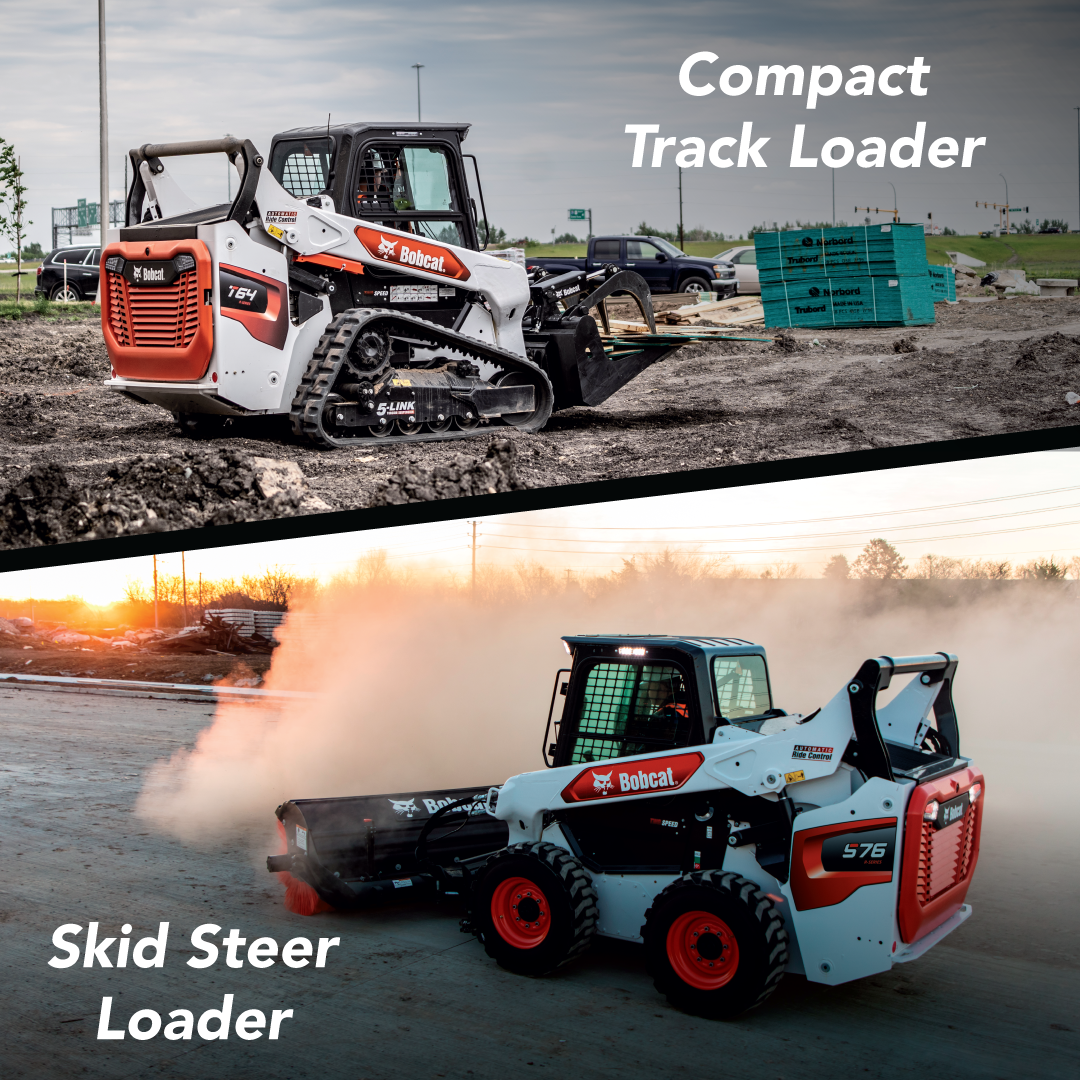 How much does a compact track loader cost?
The price of a compact track loader ranges depending on the size of your machine. A new Bobcat compact track loader can vary anywhere from $65,000 CAD to $150,000 CAD. Meanwhile, a mini track loader ranges from $30,000 CAD to $45,000 CAD. Westerra Equipment also offers a great selection of used equipment to lessen initial investment costs.
Speak to one of our sales representatives to learn more about our units and our current promotions.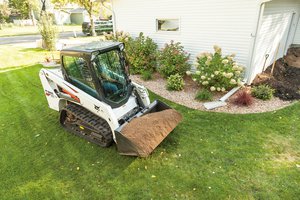 PROMO
Who makes an electric compact track loader?
Bobcat announced the released the first fully electric compact track loader, the Bobcat T7X., in January 2022. Powered by a 62-kilowatt lithium-ion battery, each charge supports common daily operations for up to 4 hours. The T7X is designed with an electric drive system that replaces the traditional hydraulic system. At zero emissions, the T7X is the first of its kind on the market.


What size compact track loader do I need?
Choosing the right sized loader varies case to case. Generally, you should keep in mind total size and lift capacity and height.
Total size refers to the overall height and width of the machine. Ask yourself questions like:
What is the area that your machine will be mainly working it?
Are there obstructions that may require a smaller or larger machine?
How much room do you have in your storage area?
Lift capacity considers the weight you need your compact track loader to lift. Take note of what type of jobs the machine will typically perform, as well as the ad hoc applications that may occur. As a rule of thumb, you will want to size up your machine. In addition to how much your machine must be able to lift in a job, think about how high your machine will have to dump material over. The height to hinge pin measurement is a crucial spec to know when making your final decision.
Our team is here to help answer all your questions and match you with the best machine to solve your business problems. Reach out to our sales representatives today to discuss your operation needs.
Which compact track loader can lift the most?
Bobcat's T870 compact track loader delivers a generous lift height of 12 ft, making it the highest-lifting compact track loader on the market. Knock your jobs easily with its rated operating capacity (ISO) of 3,650 lbs. Paired with its powerful hydraulics, superior lift arms, and 5-link torsion suspension undercarriage, the T870 is built for your toughest applications.
View the unit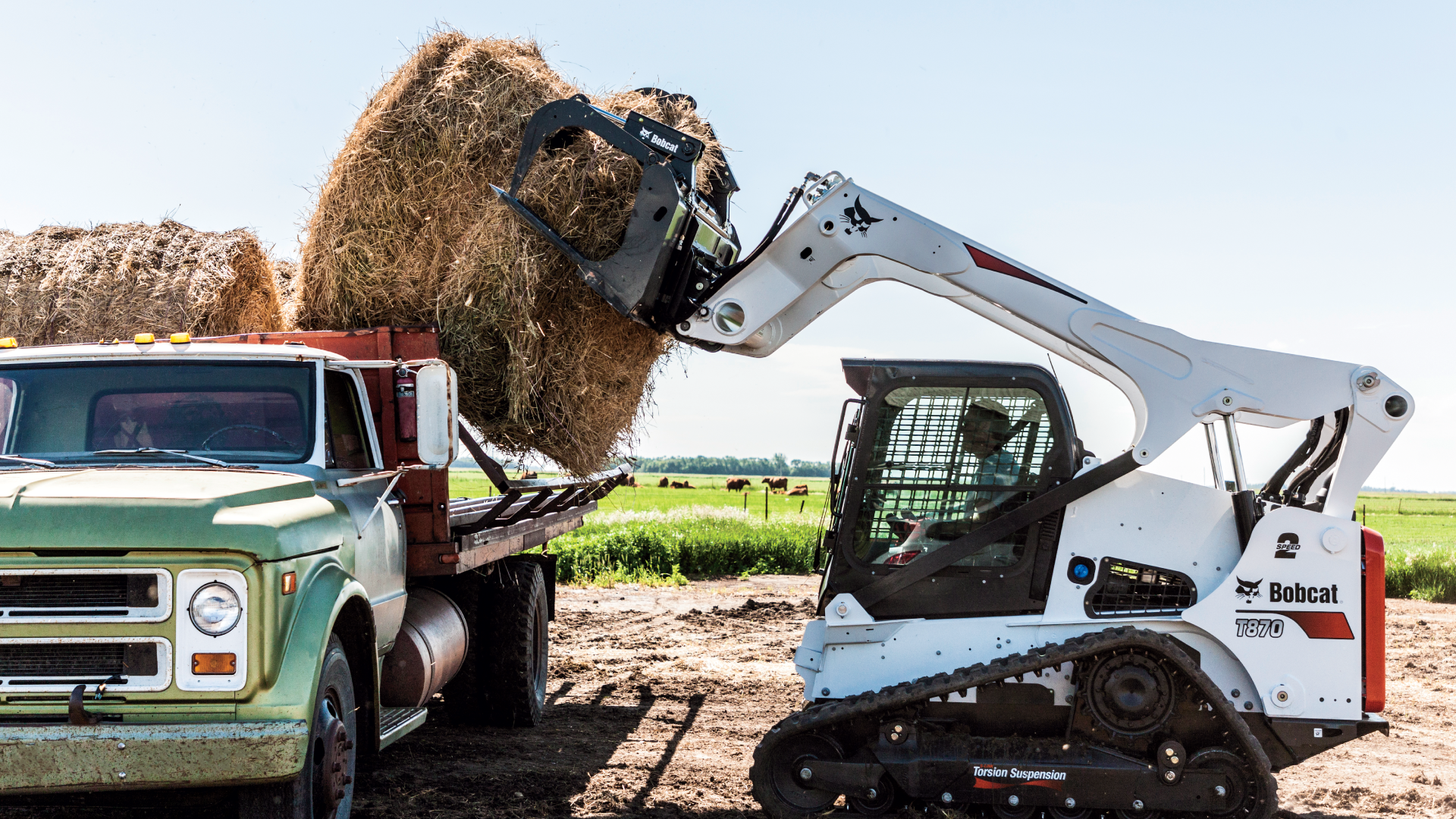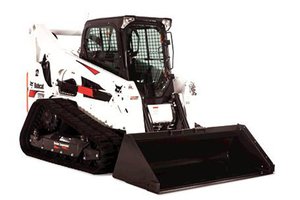 Bobcat T870 Track loader
Tipping Load (SAE): 10072.0 lbs
Horsepower: 99.0 hp
Operating Capacity (35% of Tip Load): 3525.0 lbs

What is the smallest compact track loader?
Bobcat offers a line up of mini track loaders to tackle big jobs in close quarters. Get generous traction and lifting abilities, as well as minimal ground disturbance as it lightly treads over soft surfaces.
View the units
What type of attachments are there on a compact track loader?
Compact track loaders have a good selection of attachments available to extend the machine's range in capabilities. Swapping on new attachments will adapt your CTL to tackle jobs year-round through seasonal changes. From an auger to grader, to pallet forks, or a snowblade, the compact track loader is also versatile to various industries.
Westerra Equipment is proud to be an authorized of industry-leading Bobcat Equipment and attachments. Some popular Bobcat Compact Track Loader attachments include:
Construction and demolition: Backhoe, box blade, breaker, grader, grapple root, rear stabilizers, rotary grinder, vibratory roller.
Landscaping: Auger, backhoe, rotary cutter, digger, landscape rake, salt and sand spreader, tiller, utility fork, wood chipper.
Road work and recycling: Angle broom, breaker, dozen blades, dumping hopper, pallet forks, rear stabilizer, sweeper, trench compactor, vibratory roller.
Lifting and handling: dumping hopper, grapple root, pallet forks.
Grading and leveling: Box blade, dozer blade, grader, landplane, landscape rake, skeleton bucket loader, tilt-tatch, vibratory roller
Forestry: Auger, brush saw, digger, dozer blade, grapple root, stump grinder, tiller, wood chipper.
Agriculture: Auger, backhoe, bale fork, rotary cutter, landscape rake, pallet forks, soil conditioner, tiller.
Snow removal: Salt and sand spreader, scraper, snow blade, snow blower, snow pusher, snow v-blade.
Unique to genuine Bobcat attachments is their Bob-Tach Attachment Mounting System which enables operators to quickly change attachments quickly and easily without leaving the cab. Improve productivity and limit downtime by using a bucket, auger, landscape rake, grapple and other loader attachments throughout your day.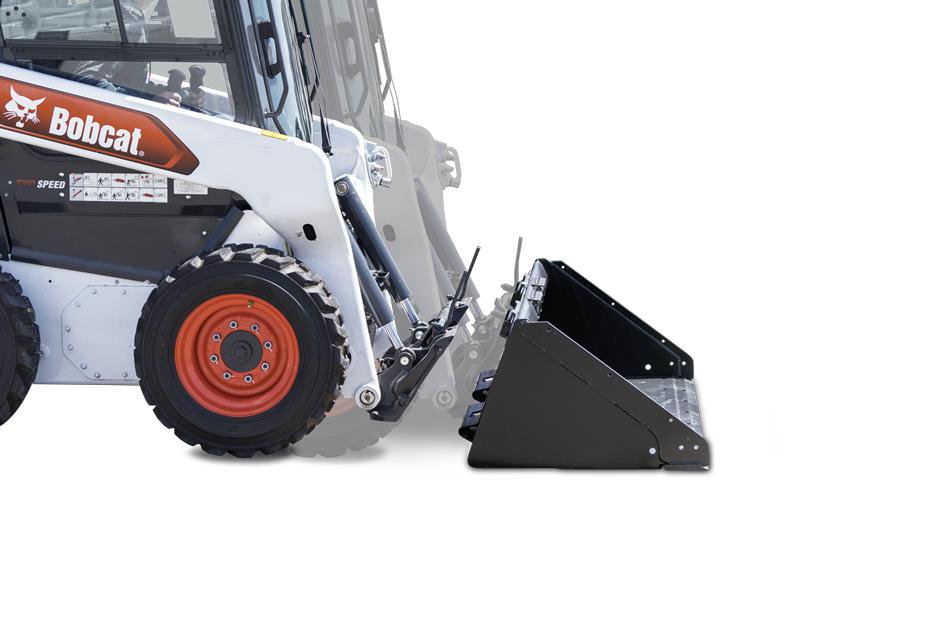 View our Bobcat Equipment attachments
---
Still have unanswered questions?
Reach out to one of our sales representatives today to be paired with the right business solution for you. Or walk into one of our four locations to speak to our team in person.
Find your dealership