When to Get a Compact Wheel Loader Instead of a Skid Steer Loader?
June 14, 2022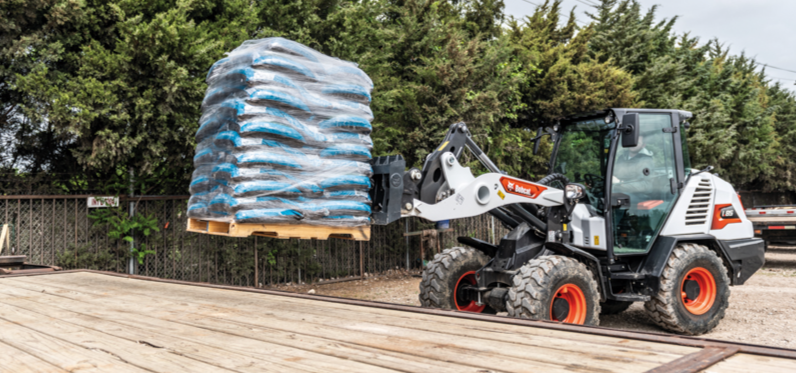 Skid steer loaders have become the common choice for many applications because of their well-known versatility. While skid steers may be the jack of all trades, there are scenarios where they may not be the best option for the job. Compact wheel loaders are often overlooked but can provide huge benefits to your operations. We look at three reasons why a compact wheel loader may excel over a typical skid steer.
Skid Steer Loader VS Compact Wheel Loader
What is a skid steer loader used for?
Skid steer loaders are ideal in tight spaces where maneuverability is crucial. Known for their compact size and small turning radius, they excel in environments including residential landscaping and narrow construction sites. When paired with the right attachment, skid steers can perform a wide variety of jobs such as digging, grading, lifting, and transporting materials.
What is a compact wheel loader used for?
Compared to skid steers, compact wheel loaders are unmatched in terms of their ability to move heavy objects or hauling substantial amounts of material across a site. They also come with a good selection of compatible attachments which let them conduct various jobs.
Three reasons to choose a compact wheel loader over a skid steer loader:
1) Increased visibility
Compact wheel loaders are designed to have the operator sitting high up in the cabs, offering amazing visibility of their environment and surroundings. This is extremely beneficial in high-traffic areas such as active construction sites.
2) Increased capacities
Sometimes you may find that skid steer loaders do not have large enough lift capacities while full size wheel loaders exceed what you require. This is when compact wheel loaders are the best-case scenario. Compact wheel loaders can easily scoop and transport materials efficiently across sites.
3) Improved tire efficiency
A key difference between these two machines is that a compact wheel loader is designed with articulated steering. Generally, compact wheel loaders offer smoother operation and reduced ground disturbance. And because they have a pivot point that facilitates turning, they do not skid. Thus, compact wheel loaders deliver extended tire life, improving your bottom line by minimizing frequent tires replacement costs.
---
Still not convinced? Speak to our sales representatives to learn more.