Perform These 4 Winter Maintenance Checks On Your Loader
August 30, 2020 | Blog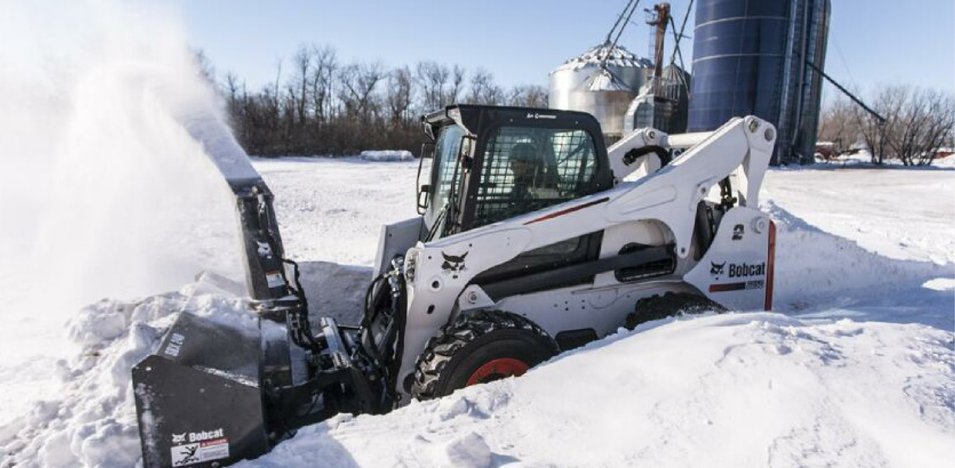 If you're looking piece of equipment to get the job done this winter, look no further than the loader. From compact to heavy, loaders come in a variety of sizes and models for projects big and small. Whether you're operating a wheel loader, compact skid steer or track loader, maintenance is a crucial part of ensuring your loader can perform its best all season long.
Prepare your loader for the winter by performing these 4 maintenance checks:
Check your Tracks or Tires.
Do a visual check of both your loader's rubber tracks or tires prior to operation to ensure there are no cracks or damage. Tires with low tire pressure can lead to decreased loading and pushing capabilities. Check your tires to ensure they are properly inflated at the correct PSI.
Check our Fluids.
When temperatures drop, the fluid needs of your loader changes. Fluids, oils and fuels should be filled to the appropriate levels. Check engine oil to ensure it's the correct viscosity for colder weather. Ensure your loader is using the appropriate coolant and concentration to protect your engine from freezing.
Check our Battery.
Before winter hits, perform a load test on your battery. Check for signs of corrosion or wear. Fully charge your battery to ensure your loader is working at peak power and performance all winter long.
Check your attachments.
Loaders are compatible with a wide range of attachments making them one of the most versatile machines to use in winter. Before equipping your loader, inspect the attachment and its components, such as guards, hoses, blades and edges for damage or wear.
We want to help you get your loader winter-ready for the season. Our team of factory-trained service technicians know the needs of your equipment and can perform all recommended winter maintenance and servicing so you don't have to.
Book your next winter service with us! Fill out a Service Request form and a member of our Service team will reach out to you or speak to a Service Advisor at your local dealership.