Horizontal directional drilling improves sustainability on your job sites
February 28, 2023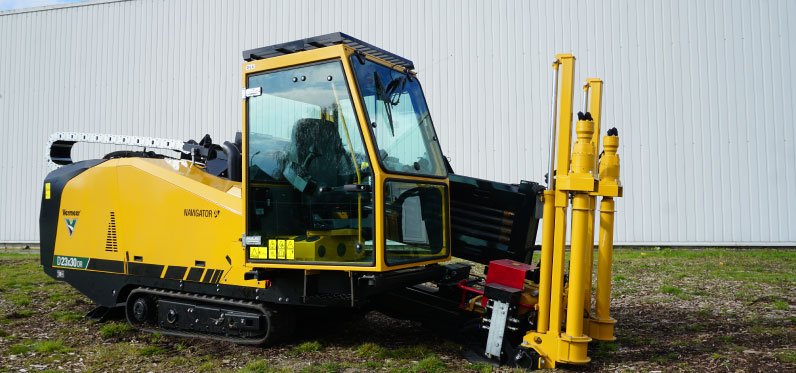 Rather than tearing up the land, efficiently drill under big obstacles with a horizontal directional drill, one of our fastest growing machines.
Used in broadband, power, infrastructure replacement, and similar applications, a horizontal directional drill (HDD) makes laying utilities underground easy with little clean up required. Offering speed, simplicity, and low noise levels, an HDD digs under large obstacles and b-lines straight to your final destination. This innovative method makes this work quicker, more sustainable, and more cost-efficient. Learn more about how you can take your job to the next level with a high-performance Vermeer BC HDD.
Benefits of horizontal directional drilling
Quicker, safer, and cost-effective installation around obstacles like roads, waterways, buildings, or pre-existing utility lines.
Greater sustainability with less impact on the surrounding environment
No significant disruption to work in busy zones. Stealthy break ground and dig under obstacles.
Lower costs by removing the need of major supporting equipment such dump trucks and excavators to move and repair earth.
Versatile for many jobs and greater maneuverability
Talk to our Vermeer experts to learn more about how an HDD can improve your project's execution.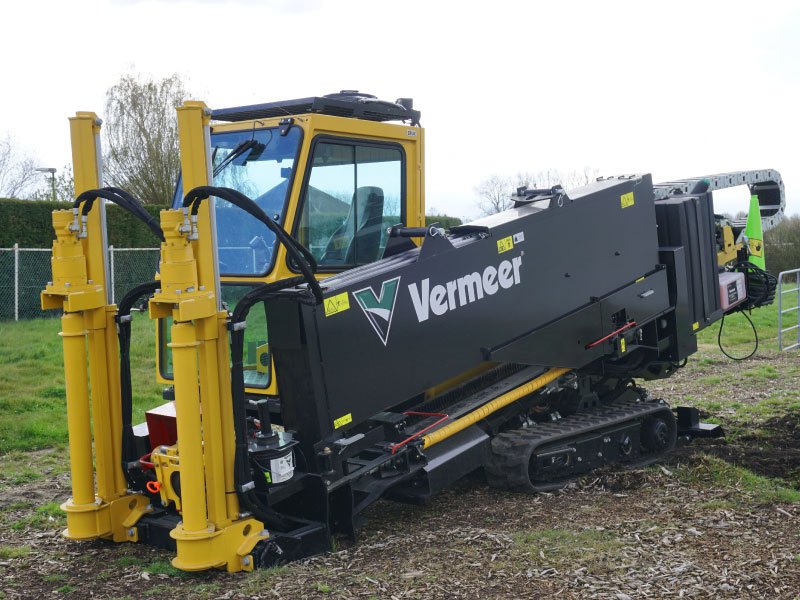 What is horizontal directional drilling?
Horizontal directional drilling is a technique to drill underground tunnels for laying down utilities. This is commonly used in applications to install conduits under areas including roads, buildings, and waterways. The horizontal bore is created entirely below a designated area along a pre-planned path, removing the complexity of creating trenches in the surface. A pipeline or other utility is then pulled back through the newly created pathway.
How does horizontal directional drilling work?
As this entire operation is conducted underground, operators can't directly view their work. Therefore, the HDD is equipped with an electronically wired drill head to transmit this data back to the worker's display screens. Once utilizing data and proper steering, the operators can determine the location the drill bit should break ground. Drilling through a pre-planned horizontal path, the drill bit reaches its destination and releases a reamer to enlarge the tunnel, pulling the conduit back by the HDD rig.
Introducing the Vermeer D23x30 S3 Navigator® Horizontal Directional Drill
As one of the quietest drills in the HDD market, this model is a very popular midsized drill where power to footprint is a high priority. Built with a 100 hp (75 kW) Deutz Tier 4F (EU Stage V) engine options, this machine gives speed and power in a narrower footprint. Perfect for working in compact urban or commercial jobsites, has 24,000 lb (106.8 kN) of thrust and pullback and 3000 ft-lb (4067.5 Nm) of rotational torque. It consistently pulls back up to 8" product, or depending on ground conditions, it can pull 12" product.
In comparison to leading competitors, the D23x30 S3 Navigator HDD is smaller, making it perfect for great power in tight areas. And with only 78.7db of noise level at the operator's ear, this is the perfect machine for bustling urban areas. A tracking speed of 3.3 mph (5.3km/h) enables faster jobsite setup. Designed with clearly labeled controls that are standardized across all Vermeer Navigator models, cross training sessions only take a fraction of the time.
The D23x30 S3 Navigator HDD is the perfect machine to increase productivity, trainability, operator comfort, and communication.
Explore the rest of our horizontal directional drills
Interested in learning more about this line-up and discussing the potential of adding an HDD to your fleet? Our Vermeer specialists are excited to talk to you about this incredible and innovative machine.