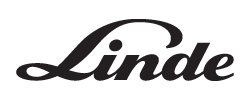 Linde IC Pneumatic Forklifts
At Westerra Equipment. we offer a wide selection of IC pneumatic tire forklifts from leadings brands such as Linde, Clark, and Doosan to help you push through the hardest workdays. These narrow-width models are designed for distribution, manufacturing, and warehousing of all types. These trucks provide a well-balanced mix of enhanced technology, operator comfort refinements, performance efficiencies and serviceability advances which will help to increase productivity and lower your operating costs.
Contact your local Westerra Equipment to learn more and demo one today. Our Westerra Equipment team can help you find the right solution for your warehousing needs.