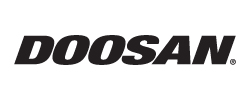 Doosan
Doosan Heavy Equipment
Articulated Dump Trucks, Crawler Excavators, Log Loaders, and More
Doosan Heavy supplies a diverse line of multi-purpose heavy construction equipment that can meet tougher environmental regulations in the world. Westerra Equipment offers Doosan articulated dump trucks, crawler excavators, wheel loaders, log loaders, material handlers, and a range of heavy equipment attachments. Doosan Heavy equipment built with power, durability, and performance to help you handle your daily tasks.
Doosan Forklifts
Counterbalance Forklifts, Articulated Forklifts, Reach Trucks, Order Pickers & More
Doosan Lift is known for their value-added forklifts. Manufactured in an ISO 9001 certified facility, these quality forklifts are designed for efficiency. Their large range of forklifts expands across different models with varying lifting capacities and engine types. These forklifts are suitable for use in warehouses, storage yards, ports, recycling facilities, farms and anywhere where lifting, moving, and transportation of goods is needed. Be it electric forklifts, pneumatic tire forklifts, cushion tire forklifts, narrow aisle forklifts or even pallet jacks, choose the machine that best fits your business applications.
We offer New as well as Used machines from Doosan Lift in addition to Rentals. Request a Quote today to learn more.
Doosan Portable Power Equipment
Our dealerships are pleased to offer Doosan Portable Power equipment, the market leader in portable power. With over 100 years of portable power experience, Doosan Portable offers rugged, productive light towers, generators, and air compressors that are built to power your success.