Which Zero Turn Mower Should You Buy?
August 5, 2021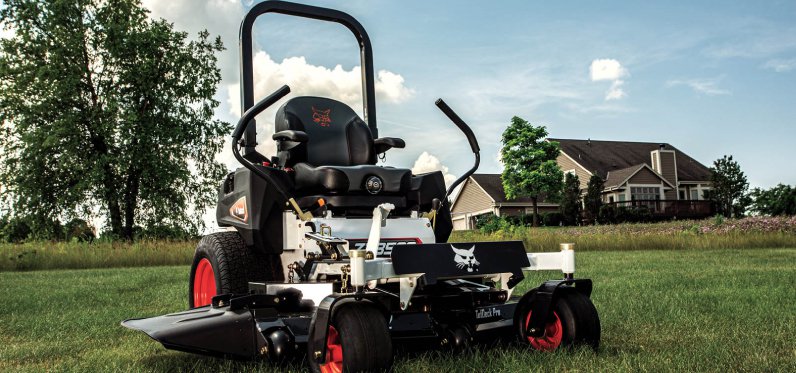 Why a Bobcat Zero Turn Mower Might Be the Right Machine for Your Job
Leader of compact construction equipment, Bobcat, has expanded into the world of turf. With both stand-on and ride-on models available, you'll find a machine that best matches your needs. Whether you're working on a residential or commercial project, you can always benefit from Bobcat's industry-leading performance. Here at three key features that make Bobcat mowers stand out from competitors.
---
Quality of Cut
Bobcat Zero Turn Mowers are packed with innovative features that give them a unique edge over competitors. Achieve cleaner cuts thanks to the bolt-on Air-Gap baffle system, which accelerates airflow in the AirFXTM cutting deck. By eliminating the negative-pressure pockets, this system works to lift the grass up to the cutting blade to give you precision cuts.
Durability
Built to last, these mowers are designed to transverse the toughest turfs. With a robust, dual-tubed frame and heavy-duty zero-turn drive tires, you can confidently push through the toughest jobs. Easily maneuver around obstructions and get the optimal amount of power with two engine options: a Kawasaki® series or Briggs & Stratton® EFI.
Ease of Ownership
Just as much as Bobcat prioritizes versatility, reliability, and performance, it also emphasizes the importance of operator comfort. The Zero Turn Mowers are no exception. Mowers come with a "comfort command center" on the right-hand side of the machine, as well as extra-tall suspension seats, almond-shaped handles, anti-vibration footplates, and smooth responsive controls. Jam packed with comfort features, this lineup delivers the ergonomics you need to keep working hard job after job.
---
Still not convinced?
For a limited time, get a $650 CAD cash rebate on a brand new Zero Turn Mower purchase. Offer ends August 31, 2021, so act fast! View more details on our promotions page.
---
At Westerra Equipment we are committed to making sure you have the best equipment for your jobsite needs. Speak to one of our sales representatives today to get paired with the right machines to achieve higher productivity.