Vermeer HG6000TX Horizontal Grinder - Powered for Ultimate Productivity
August 26, 2015 | Equipment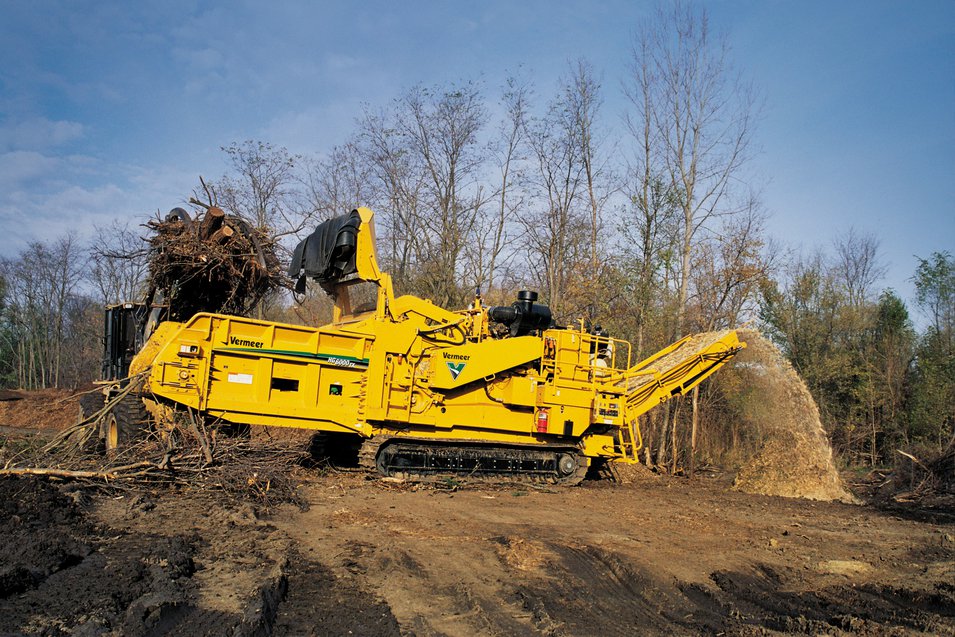 Vermeer recently introduced the practical InSite™ Productivity Tools and SmartGrind Feed System to help maximize productivity, in line with Vermeer's goal; "Help prepare contractors for tomorrow's job site – today."
Brush chippers and stump grinders are the staples of any tree service contractor's equipment lineup.  Tree service contractors are learning there is more opportunity in the tree care industry than just removing trees.  Rather than paying landfill dumping fees, using a horizontal or tub grinder to turn the wood waste material and other organic materials into usable end products for use as fuel and landscape materials is creating new business opportunities.
The tree care industry has evolved and Vermeer has responded with an expanded equipment lineup and InSite™ productivity tools to better serve tree and forestry contractors.  The InSite™ Productivity Tools help contractors streamline and simplify the entire job process from bid to bill – including planning, mapping, producing and invoicing.
The newly designed HG6000TX TIER 4i horizontal grinder is built tough for ultimate productivity, with self-propelled tracks that are highly maneuverable, highly capable; to work on uneven terrain job sites and land-clearing projects.  Featuring an advanced wireless remote that lets you operate the machine from up to 300ft away, exclusive SmartGrind feed system to prevent material from building up in the track system, patented Series II Duplex Drum and Thrown Object Deflectors (TOD) that reduces the quantity and distance of thrown material.
For more than a decade, Vermeer has led the wood waste processing industry with horizontal grinders that are built tough and offer the features you need to meet your end-use product requirements.  We recognize your need for powerful, reliable and durable equipment that will positively impact your productivity and bottom line.
You deserve an equipment partner with proven quality equipment, innovative technology, and reliable service support. Look to Vermeer BC, your complete Tree Care supplier and preferred equipment dealer.  Contact your local Vermeer BC representative for more information or a complimentary Vermeer equipment assessment.