Uses of Mini Excavator for Landscaping Applications
May 27, 2022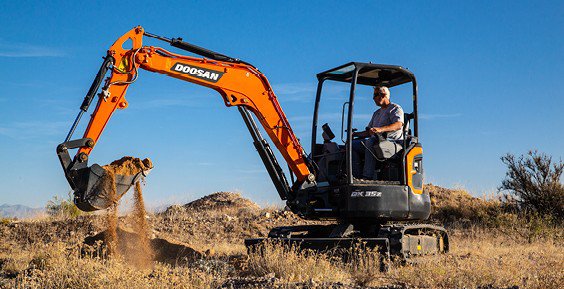 How Mini excavators can help you tackle landscaping jobs?
Landscaping is an excellent application of mini excavators. Mini excavators, often known as compact excavators, offer more digging power than a skid steer loader but are smaller in size and more maneuverable than large excavators. This makes them ideally suited for landscaping applications, which often require working in congested spaces.
Reasons to use a Mini Excavator for your next landscaping project:
Mini excavators are great for accessing tight areas in your landscaping projects. Whether you need to work in small backyards or uphill slopes, a mini excavator can help you get the job done. Unlike a large excavator, some mini excavators can enter through a doorway without having to remove fencing or gates. Thanks to zero tail swing, a mini excavator's housing doesn't extend much beyond its tracks, reducing the possibility of collision with the surrounding structures.
There are many mini excavators, like Doosan 7-series models, designed for quick attachment changes. Attachments allow you to complete multiple tasks using one machine. You can use mini excavator attachments like buckets, blades, hydraulic thumbs, and augers to tackle various aspects of landscaping. Doosan mini excavators provide immediate multi-attachment functionality without additional installations or modifications.
Since mini excavators are compact, you can easily transport them between worksites. You can quickly move from jobsite to jobsite and get to work sooner. Mini excavators like Doosan 7-series' easy-access machine tie-downs make loading, securing, and transporting fast and convenient.
Compact excavators can deliver exceptional value for the residential projects. They not only fit in tight spaces, but they also leave less impact on the ground and make less noise than the bigger machines, all of which are important considerations when working in a residential area. For your next patio renovation or hardscaping project, you should consider using a mini excavator for remarkable results.
The highly versatile mini excavators can help you accomplish a variety of tasks in your landscaping project. Our experts at Westerra Equipment share some of the common uses below:
1.Digging
You can use a bucket or an augur attachment with your mini excavator to dig holes and trenches. A Mini excavator, when paired with the right attachment, can help you create a decorative water feature in tight spaces, dig out roots, do planting, and install pools and hot tubs.
2.Grading
Thanks to attachments like grading buckets and blades, mini excavators can be used for grading to create any desired landscape. If you are looking for the right equipment for trail development, then a mini excavator could be your answer. One machine can be used to cut, grade, and fill in the materials to construct and maintain trail systems.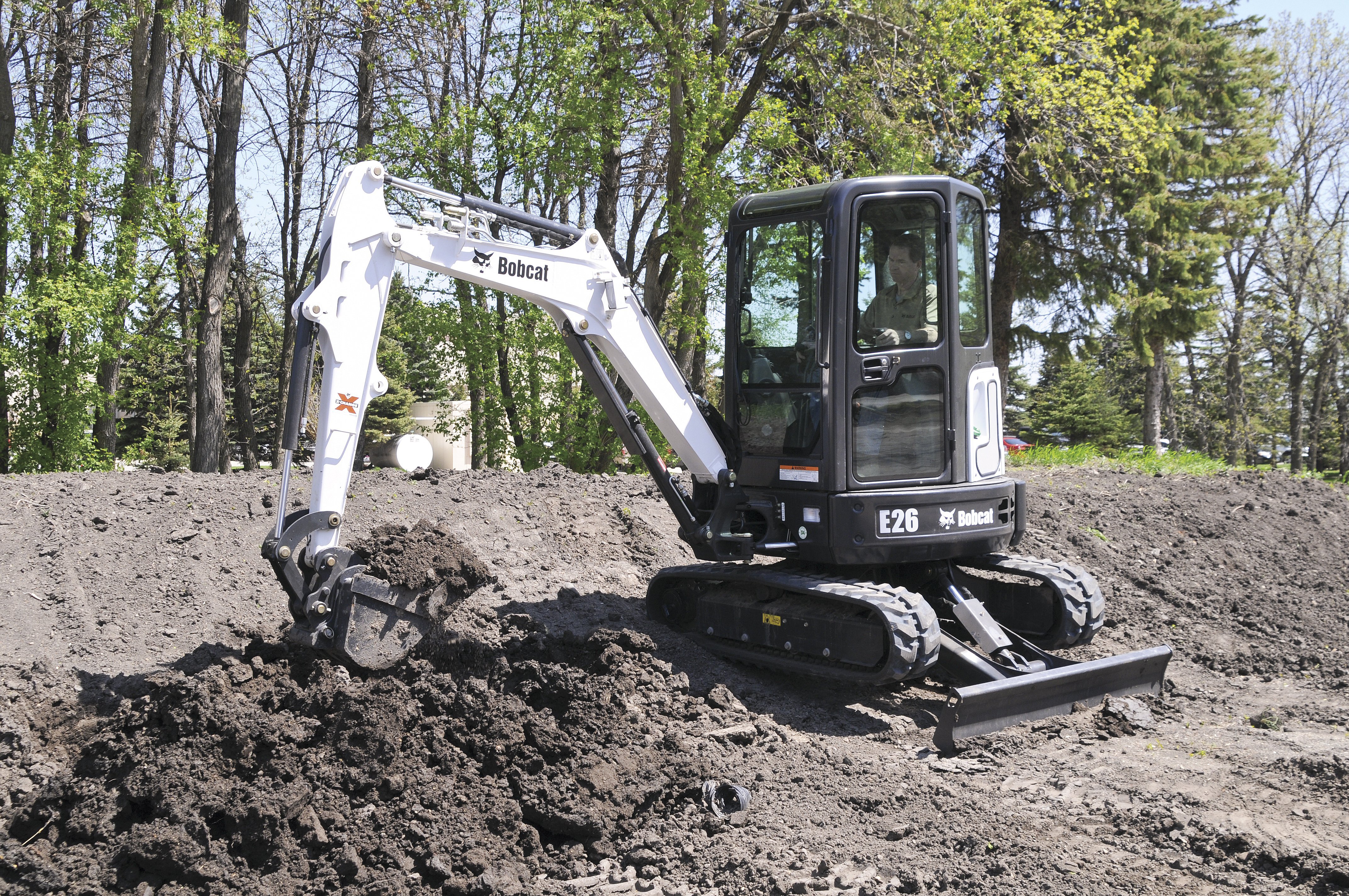 3.Land Clearing
You can use a hydraulic thumb attachment with a bucket or grapple for land clearing in your landscaping project. Hydraulic thumbs are excellent for grasping objects like rocks, tree debris, and concrete and loading them into a truck.
4.Hardscaping
Mini Excavators can come in handy if your landscaping project involves hardscaping like building a patio, shade, or a retaining wall. Right from moving the vegetation to unloading and sorting the building materials, there are various mini excavator attachments that come in handy and get the job done.
5.Planting
Right from drilling deep holes for planting a tree to placing a tree inside the hold, a mini excavator can help you do it all. Thanks to their long arm, they can help you set trees in restricted space, slopes, and other tricky terrain.
Conclusion
Mini excavators offer versatility to tackle a range of tasks related to your landscaping project including trenching, filling, demolition, fencing, and grading. It is an ideal machine if you want to work in tight spaces without having to compromise on the power and features. Thanks to their smaller size and lower weight as compared to the large excavators, they are easy to transport and create less impact on the terrain on which they are working. They can be a fantastic addition to your fleet if you are looking to expand the services your business offers.
Speak to one of our equipment specialists to learn more about how mini excavators can help you get the job done.