Signs that You Should Upgrade Your Compact Tractor
January 21, 2021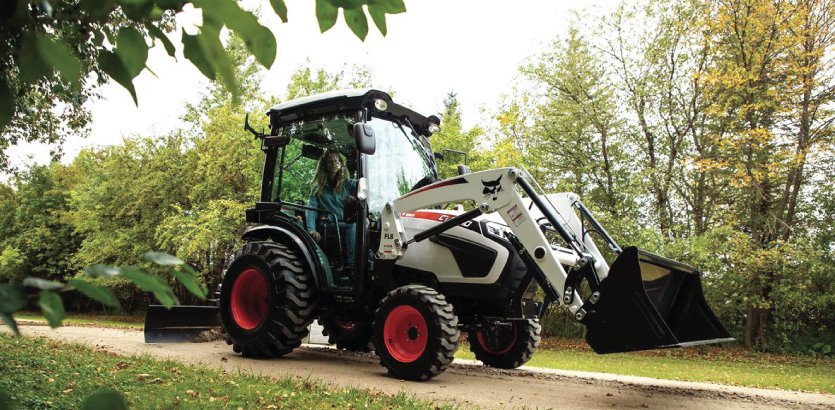 When should I replace my compact tractor?
It can be hard to pull the trigger and part ways with your trusty compact tractor. The same tractor that helped you get through some gritty jobs, or maybe, was even with you from day one. But are you starting to second guess your equipment's performance? Are you realizing your machine is spending more time in the shop than it is on the job?
Here at Westerra Equipment, we are committed to impacting your bottom line and helping you achieve maximum uptime. Here are seven signs that you should upgrade your compact tractor:
1. It's incompatible with attachments
Many tractors now give you the ability to do more with one machine. Simply by swapping out interchangeable components, the machine is essentially able to "multitask". Investing in one high-performing compact tractor and several attachments can be the source of greater productivity. Save time and money by owning a machine that can be operated year round, as well as reduce the need to rent or buy additional equipment.
2. You struggle to operate it
Your tractor should be able to work in all terrains. A rainy day should not prevent you from work just because your machine hates the mud. If your tractor can't do the job regardless of weather, it severely cuts into your return on investment and reduces productivity. If you find yourself limited by ground conditions, it's time to move on. Similarly, a transmission resisting gear changes could be a sign for an upgrade. Transmissions are costly to repair and can potentially lead to greater losses compared to purchasing a new machine.
3. It's getting hard to maintain and/or find replacement parts
Conducting basic maintenance on your compact tractor should not be a difficult job. If you're finding that something as simple as accessing the engine compartment is tougher than finding a Costco parking spot on a Sunday afternoon…well, it could be time for an upgrade. The benefit of having easy access to your engine is the ability to perform frequent maintenance checks. All of it directly feeds into keeping your tractor running smoothly and achieving maximum uptime.
4. It's getting more and more uncomfortable with each use
It should not feel like you're in a bumper car when operating your machine. Uncomfortable rides and jerky controls can not only cause physical fatigue, but also eats up precious time with low performance. Ideally, your compact tractor should feel like a natural extension of yourself. If you're feeling the affects on your body during/after work, consider a compact tractor with user-friendly features. For example, a low-vibration engine, power steering, or even an enclosed radio-ready cab will make the job more enjoyable.
5. You require more horsepower
Is your tractor struggling to knock out those tougher jobs? Maybe you're noticing you need more power and strength from your machine to finish the task. If operating your tractor is beginning to feel like a constant up-hill battle, this could indicate that you're in need of greater horsepower.
6. You're expanding your farm
Having the appropriate equipment to tackle various jobs is critical to achieving top-notch performance. While diversifying your farm can be a smart investment, using the wrong tractor to complete those tasks can be detrimental. Get the right equipment to handle the bigger jobs and save yourself from incurring losses with the wrong tools.
7. The engine is knocking more than a knock-knock joke
It's not a laughing matter when you find your engine making a repetitive knocking sound. This can be a very serious issue that causes your equipment to stall mid-job. Engine knock can be a result of several factors, such as faulty injectors or worn valve train, its typically a very expensive repair. Often it's more cost-effective to invest in a new machine rather than fixing the old.
---
Have you experienced any of these situations? Our sales representatives are dedicated to helping your find the best option catered to your situation. Whether that be purchasing a new or used equipment or directing you to our rentals, parts, or service department.
Speak to our team today to book a consultation and get information on our great range of equipment and attachments
---
Related blogs: