Save Costs on Equipment Services when you Do Business with Westerra Equipment
July 26, 2022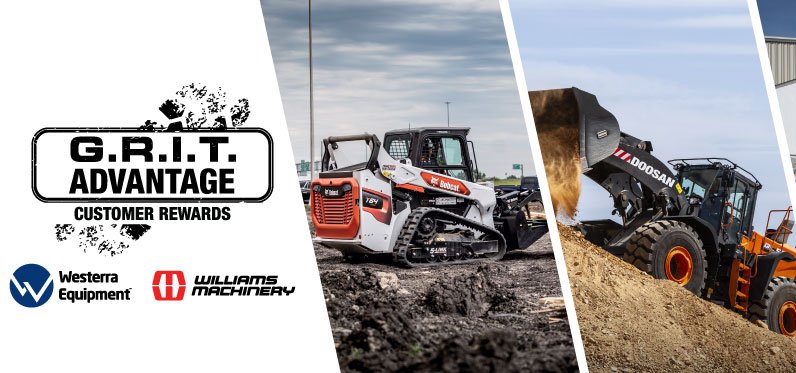 Earn points towards future discounts and rewards when you purchase machinery with Westerra Equipment.
Purchasing machinery is a serious decision. Our teams at Westerra Equipment are committed to providing the right equipment solutions to our valued customers and are continuously looking for ways to improve our customers' experience. That being said, we are excited to announce the launch of our new customer rewards program: G.R.I.T. Advantage.
Learn more about this program.
---
Ready to take the next step towards finding your equipment solutions?
Reach out to your local Westerra Equipment dealership to speak to our team and learn more about our new customer rewards program.