Renting or Buying an Excavator for Your Infrastructure Project
March 12, 2021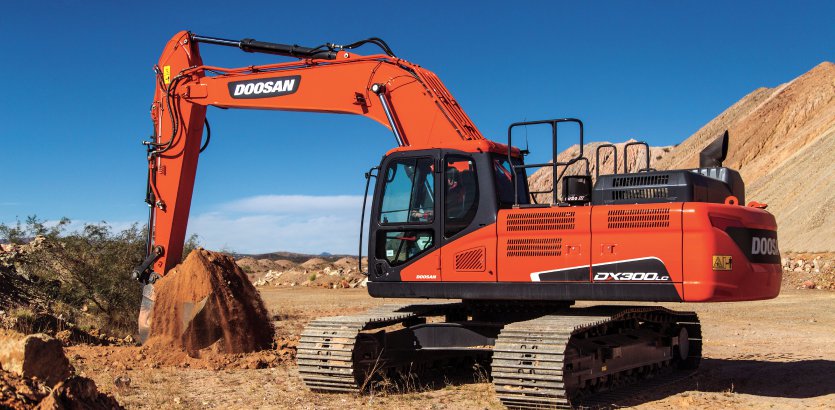 Maximize Your Productivity with an Excavator on the Job
Infrastructure projects demand durable and powerful equipment. Whether you are working in road construction or waste management, having the right equipment will be a key driver in achieving higher quality and efficiency. And often, a machine as versatile as an excavator is essential to tackle this demanding work.
Doosan Heavy offers a wide range of excavators that are engineered for heavy-duty jobs. With a wide range  of sizes and capacities, one thing that never changes is Doosan's durability and reliability. No matter which machine you choose for the job, Doosan's high-quality performance will help raise productivity and uptime.
Not every job can be done with a large excavator. For jobs in tighter spaces, Bobcat's line of mini excavators provides great strength in a compact machine. Recognized for their top-notch performance features, Bobcat machines deliver results that help maximize your uptime. At Westerra Equipment, we offer  a great lineup of Bobcat attachments to complement your compact excavator to help you through challenging jobs.
How Excavators are Used in Infrastructure Projects
Highways, streets, and roads
Crawler excavators are used in road construction sites for moving soil, rock, clay, and debris. These machines are also used for breaking asphalt, dividers, walls, or clearing tracks, lifting debris, and loading them in dump trucks. With the right attachments, these machines are also capable of tasks that require drilling, grappling, crushing, and cutting.
Bridges
Before a bridge can come into development, one of the first tasks is to establish a solid foundation. Excavators are one of the first pieces of equipment required for this job and are used to clear earth materials from the base of the bridge. Removing dirt, rocks, and other substances, an excavator will prep the area for further construction.
Water Supply and Resources
For water supply projects, tasks vary from digging a water well to creating trenches for water pipes. Working with hydraulic excavators in wetlands require additional steps to protect the machine, but the tradeoff is greater productivity and ease of work. Simply use the excavator to dig up soil and other earth materials to make way for a water system. Various excavator attachments can help ensure you get the best result depending on the ground conditions and depth desired.
Waste Management
Use an excavator to load, sort, and excavate landfill materials for higher efficiency. Moving waste from one location to the next with a bucket attachment will allow for faster operations. When working with dangerous waste resources such as metal, glass, concrete, wood, and hazardous substances, its best to substitute in an excavator to maintain workplace safety.
To Rent or To Buy
After you have decided to get an excavator, the next question is whether to rent or to buy. While there are benefits to both scenarios, make sure to first:
1. Assess your current financial well being
Do you have the funds to purchase a new piece of equipment? How will your books look in the next several months and/or years? If you purchase a brand-new unit, also consider the sell-back value to help you better anticipate the return on investment. Alternatives include looking into used units and financing options.
If you choose to own the piece of equipment, factor in the costs of maintenance, operating, insurance, and government licensing.
2. Consider the length of your project and equipment availability
How much of your project will require participation from this machine? Is it a specialized machine that is only valuable for a short term, or is it a versatile machine that can be utilized throughout the life of the project?
Also be mindful of the availability of rentals. By not owning the machine, you run the risk of having your local dealer be out of stock when you need it most. This can push your project behind schedule in a worst-case scenario.
At Westerra Equipment we have a one-stop-shop lease agreement and Planned Maintenance Agreement to give you a peace of mind that your equipment is taken care of. Our team work with you and your business to tailor a plan that fits your needs and schedule. To learn more, contact us today or visit our Planned Maintenance Plan.