Linde's Autonomous Forklifts can help Minimize Downtime
April 9, 2021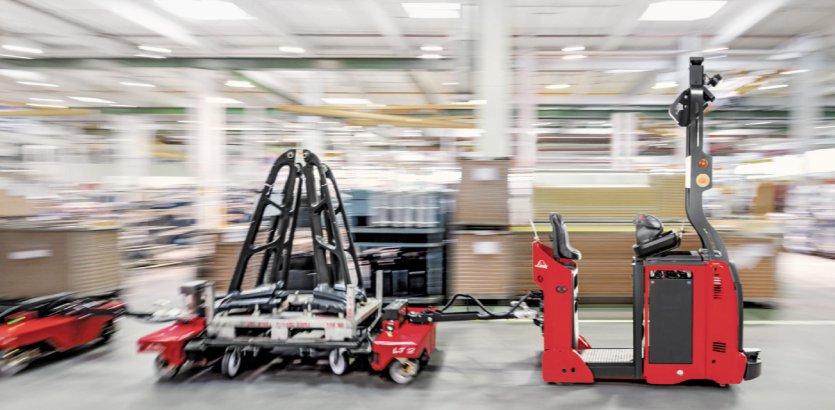 Take a break and let Linde's driverless trucks achieve an efficient flow of materials.
Step towards the future with Linde's autonomous MATIC truck series. Equipped with the latest technology, these machines are built with Linde's proven history in superior performance and durability. Outsource tedious transport tasks from employees and increase efficiency on your jobsite – these automated trucks can handle greater volumes while mitigating warehouse error and accidents. Covering 80% of production and warehousing applications, find out the benefit of automated control and see how this innovative line-up can meet your requirements.
Contact us to pre-order these machines today.
MATIC trucks cover four main areas of application:
P-MATIC: Automated tow tractors for goods transportation
T-MATIC: Automated pallet trucks for low-level lifting and transportation
R-MATIC: Automated pallet stackers and reach trucks for medium to high rack level storage and retrieval
L-MATIC: Automated very narrow aisle trucks for work in small spaces and at high rack heights
Advantages of automating your processes
1. SAFE INTERACTION
These driverless trucks are engineered to navigate their surrounding with such precision and accuracy that they can safely work alongside people. By detecting people and other obstacles in their immediate environment, these machines smoothly maneuver around unusual obstructions, including fallen pallets. Designed to respond quickly to sudden blockages and obstacles, these trucks have a sturdy brake system to avoid accidents. For further safety and worker considerations, these automated trucks feature an easily accessible emergency stop switch.
2. SMART TRAVEL
Built with an innovative geo-navigation system, these machines can carry out intralogistics tasks with precision and a high turnover. Each machine has four optical laser sensors to complete a scan of its surroundings up to 30 meters out. Additionally, a 3D camera captures the immediate surroundings which enables coordination with other automated trucks. These features ensure the MATIC models operate safely.
3. COST-EFFECTIVE THROUGH CONTINUOUS OPERATIONS
Unlike traditional workers, these autonomous trucks are not limited by shift hours and energy levels. To reach maximum efficiency gains, get the MATIC trucks to perform monotonous logistic tasks. Each is designed with an intelligent control software which enables the entire MATIC fleet to be managed in real time. They also enable consistent performance and precision.
4. USER-FRIENDLY FOR EASY HANDLING
For greater ease of use, all MATIC series forklifts and pallet trucks feature a 7-inch LED touch screen. This displays key information to operators including the travel path and the current battery status. Current logistic tasks are also listed in real-time, and updates are provided on its completion status.
5. ROBUST AND PRECISE
Built with Linde's expertise in performance and durability, you can trust the MATIC series to knock out the job. Each machine is equipped with intelligent robotic control for precise and efficient work outputs.

Check out the rest of our Linde equipment.
---
Begin investing in the future today with the Linde MATIC Series. Speak to one of our sales representatives to see how these machines can benefit your business and pre-order this series.