Forklift Winter Maintenance Tips
November 18, 2022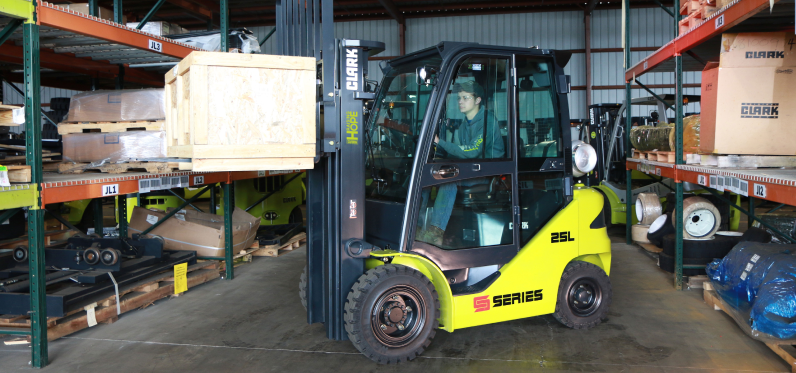 For forklift operators and their equipment, winter can be a stressful time. Increased fuel consumption, added wear and tear from the environment, and potential safety risks during operation are all concerns in colder weather. Keep your forklift working safely and at peak performance this winter with proper maintenance.
These maintenance tips will help prevent unnecessary downtime for your forklift.


1) Have proper protection for your forklift
An enclosed operator compartment can protect your operator and forklift from the elements during the winter. The compartment will protect the interior from wear and damage, and keep operators safe from the debris and extreme cold.
2) Inspect your tires
To make sure your forklift is working safely and at peak performance, well-maintained tires are crucial in winter conditions. Check the air pressure of your forklift tires before operation. Safety issues such as poor traction, and the risk of tires bursting, can occur when tires are improperly inflated. Tire tread should also be deep enough to allow for sufficient traction in the snow.
3) Check your battery
Start your winter battery maintenance the season before, as your battery can be affected by corrosion and poor water levels in the electrolyte from summer weather. In the winter, these issues can reduce your battery's longevity and capacity. Check for signs of wear, and make sure to test and fully charge your battery prior to operation.
At Westerra Equipment, we're here to relieve some of your stress this coming season. Leave your forklift maintenance to our team of factory-trained service technicians this winter.
Fill out a Service Request and a member of our team, or speak to a Service Advisor at your local dealership, to book your winter maintenance with us.