Doosan rebrands as DEVELON as the future of innovative construction equipment
January 18, 2023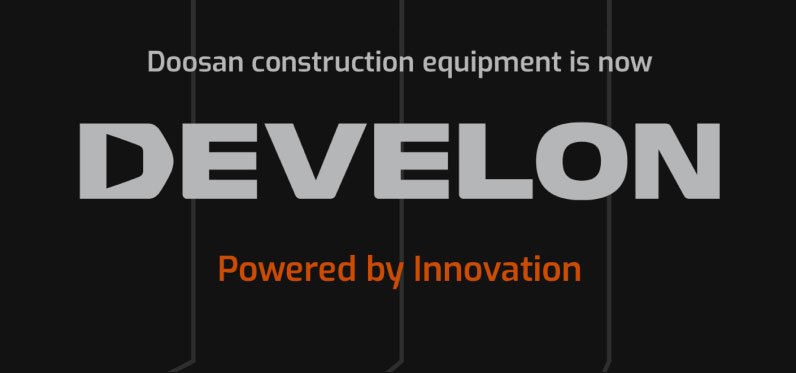 The Doosan heavy construction equipment brand has officially evolved into DEVELON as of January 18, 2023. While externally the brand has changed their name and look, its core values and expertise stay true to providing the best-in-class equipment. Similarly, our team at Westerra Equipment will continue to provide you, our valued customers, with only the best and most reliable equipment. As we phase out the Doosan brand, we look forward to growing alongside DEVELON to bring you powerful and innovative machines.
Speak to our heavy equipment sales representatives to learn more.
Since operating under HD Hyundai as of August 2021, the global leader has been working to establish a new brand. DEVELON encompasses the company's dedication to developing onwards to bring innovative solutions to construction equipment.
What is changing
The familiar look of orange Doosan equipment will soon be phased out this year. We can expect to see the new brand launch at the CONEXPO in March 2023. Customers can anticipate seeing DEVELON's new line-up of wheel loaders, excavators, log loaders, articulated dump trucks, and more at their local Westerra Equipment dealership in Q3 of 2023.
Alongside the rebranding, greater efforts will be placed to introduce sustainable equipment through alternative energy sources. We already see this brewing with the announcement of the electric mini excavators.
What is staying the same
With over 30 years as an industry leader in construction equipment, DEVELON will continue to build its expertise and reputation in this area. Key industries of interest continue to be construction, logging, recycling, mining, rentals, and agriculture. And their core values of making best-in-class equipment that excel in performance, durability, and reliability will not waver.
Westerra Equipment will continue to be a recognized dealer for DEVELON equipment, providing you with new and innovative machinery to match your specific requirements.
Stay tuned for more announcements and equipment launches.

---
Subscribe to our e-newsletter for equipment news, tips, and promotions.