DEVELON Transparent Bucket – A New Jobsite Safety Solution
April 25, 2023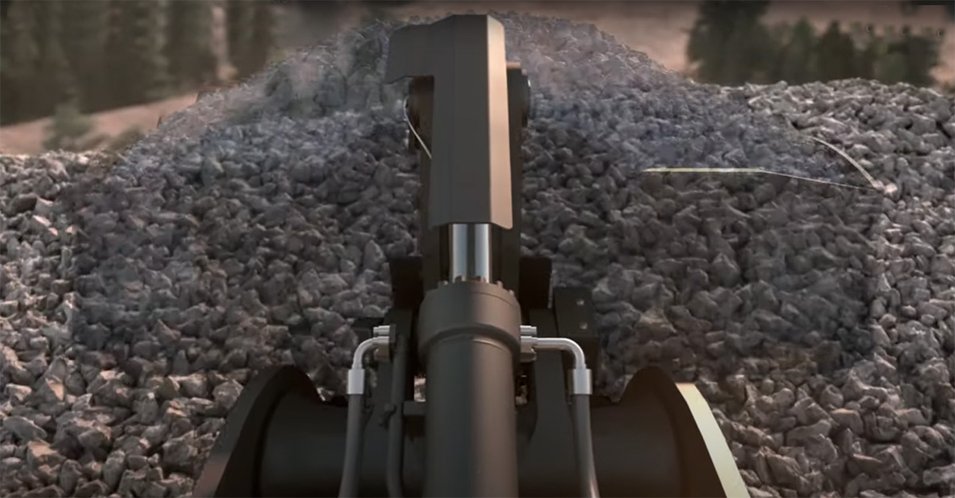 DEVELON improves worksite safety with cutting-edge technology.
No matter how many jobsite safety precautions are used in the workplace, there are times when a wheel loader operator's line of vision is partially blocked when the bucket is raised, especially with a full load.
What if the wheel loader operator could actually see through the bucket and detect unseen obstacles, as well as workers walking in front of the moving machine?
The DEVELON Transparent Bucket improves safety by providing exceptional visibility.
The Transparent Bucket option for DEVELON -7 Series Wheel Loaders produces an additional view from a monitor inside the cab. With an unobstructed view in front of the wheel loader bucket, operators can better see objects on difficult terrain, enabling them to be safer and more efficient on the job.
How does the Transparent Bucket work?
This exclusive DEVELON technology provides two cameras with protective shielding. One is mounted high, and the second is mounted lower on the front of the machine. The system's processor adjusts the on-board cameras' inputs into a single image in near real-time, which makes the wheel loader bucket appear transparent on the in-cab monitor.
DEVELON Transparent Bucket Safety Features:
Reveals Hidden Objects
Operators can see large rocks, construction materials, obstacles, even workers or pedestrians in front of the machine. This provides an additional visual of the objects that would normally be blocked from view.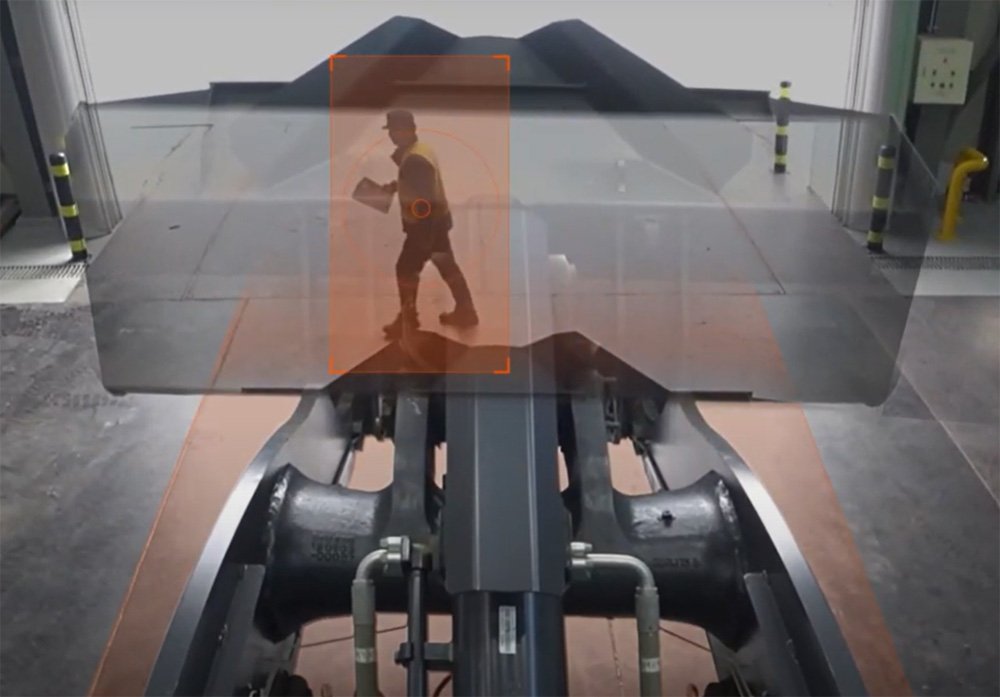 Reduces Blind Spot Areas
DEVELON's innovative multiple-camera system helps minimize blind spots when the wheel loader bucket is raised. The operators can now see what's well ahead of them from the monitor located inside the cab.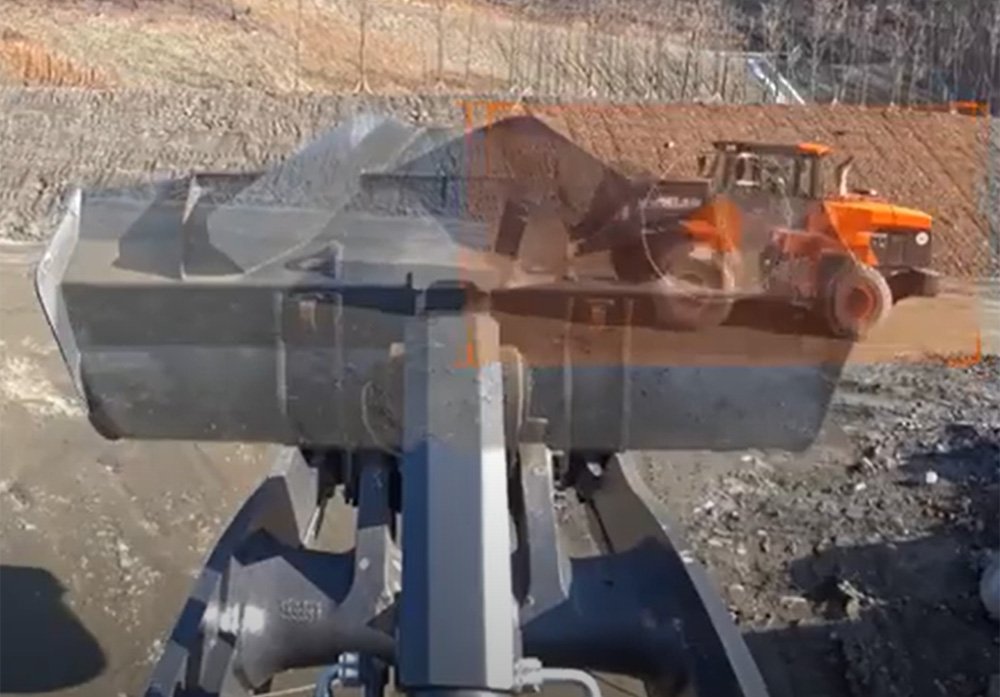 Improves Productivity
Being able to see through the wheel loader bucket allows operators to effectively dig and place material more accurately. This helps boost productivity on the most difficult job sites, while improving safety.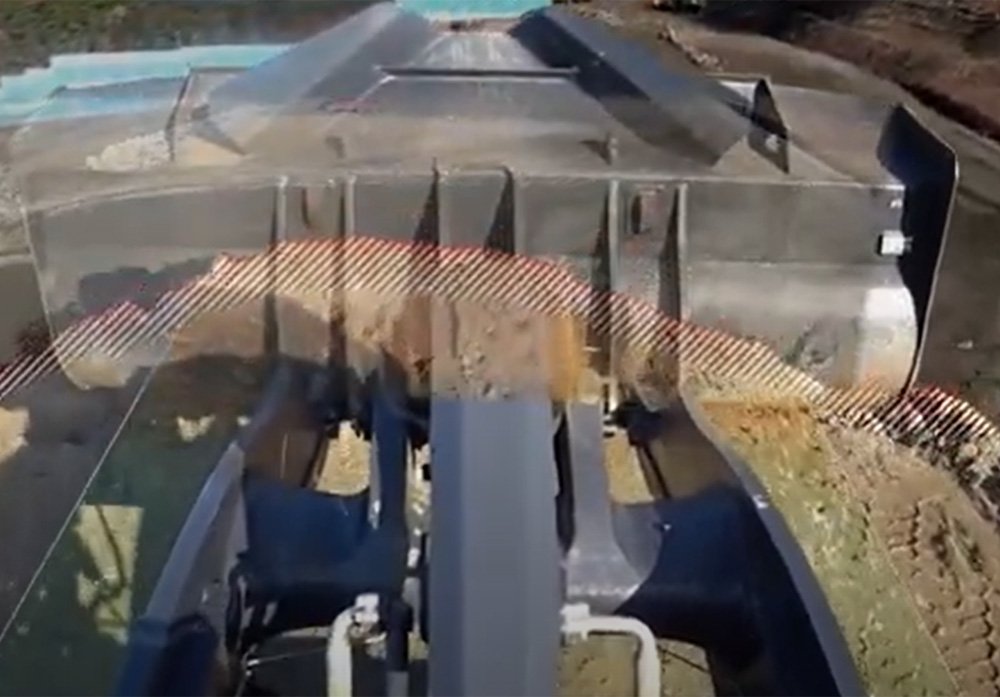 DEVELON technologies that help you work safer and smarter.
The Transparent Bucket is just one of many innovative DEVELON -7 Series Wheel Loader technologies that improve efficiency and productivity on today's complicated jobsites, including Situation Awareness Technology (SAT), Smart Guidance System, machine telematics, Load Isolation System and more.
Interested in learning more about how DEVELON can help improve safety and efficiency on your worksite? Our DEVELON specialists are here to talk to you about this innovative technology.