Doosan Announces New DD100 Dozer to Heavy Equipment Lineup
December 15, 2021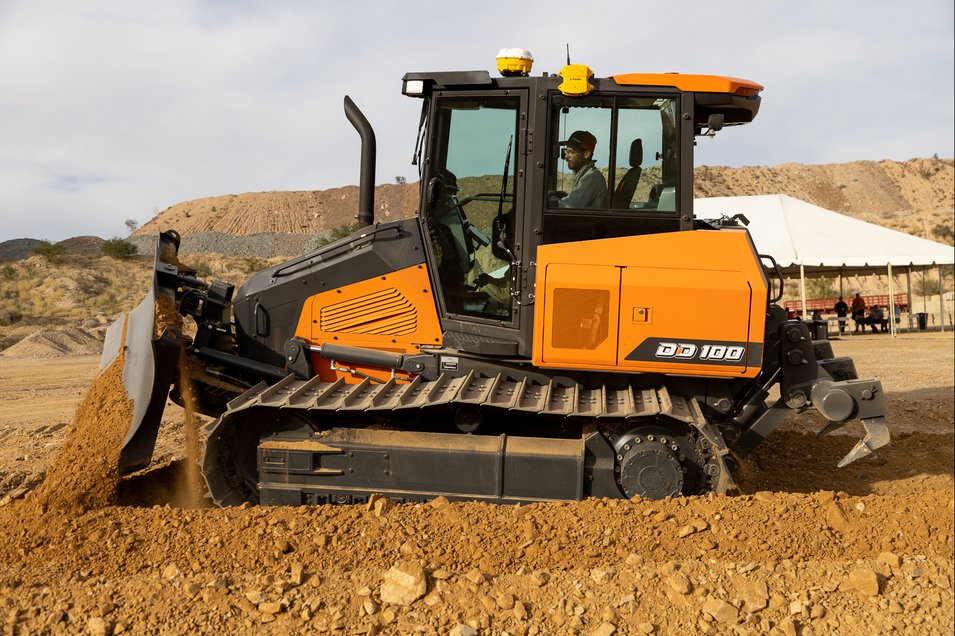 The Doosan DD100 Dozer Arrives in 2022!
We are very excited to share with you the news about Doosan's new line of equipment- THE DOOSAN DOZERS. Doosan is all set to brings its expertise of the construction equipment industry to the Dozer category to help you tackle your toughest jobs. Inaugural Doosan Dozer model - the DD100 is expected to be available in the Q3 of 2022 in the North American market.
Here's a little sneak peak into features & specs of this exceptional machine- the DD100 Doosan Dozer.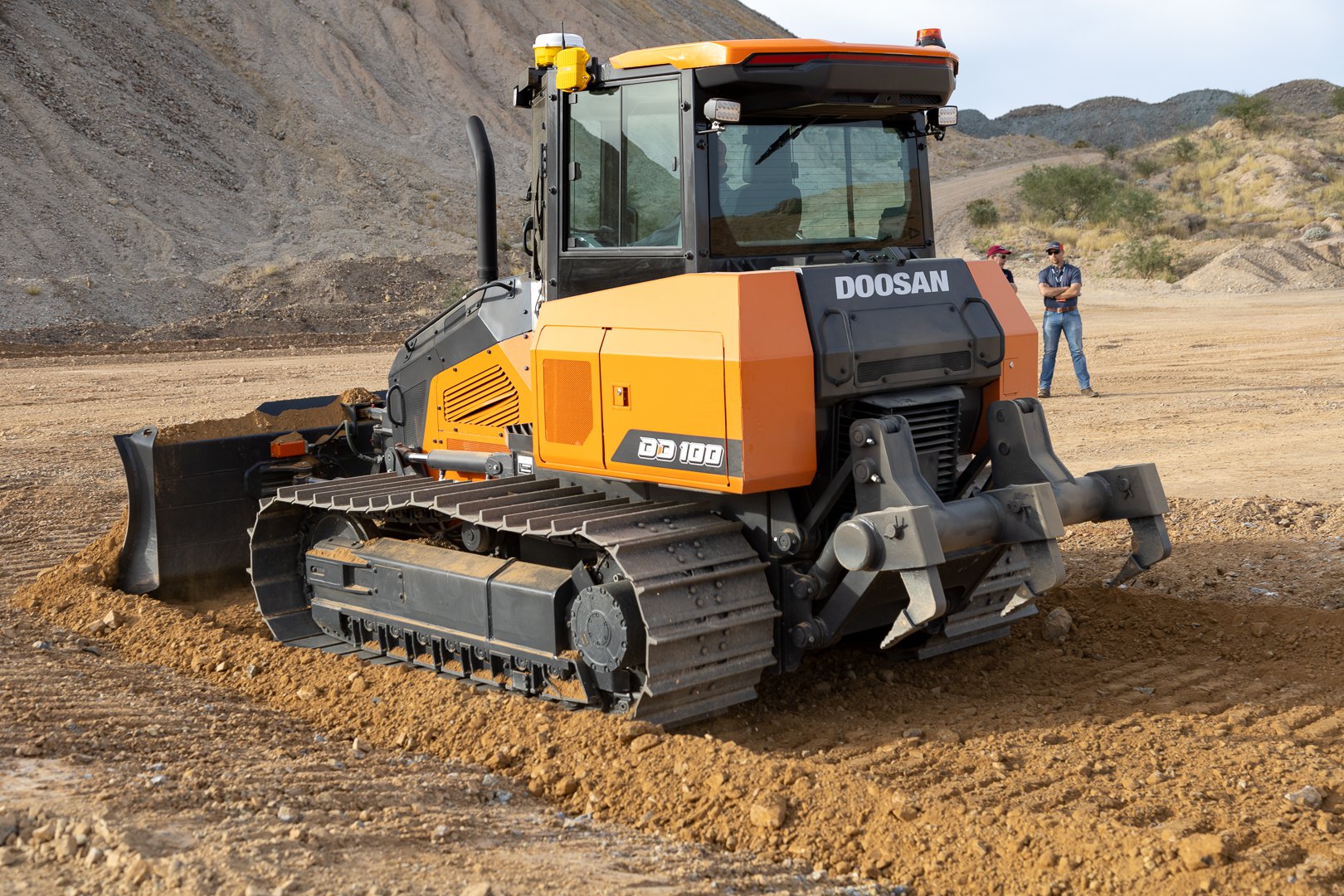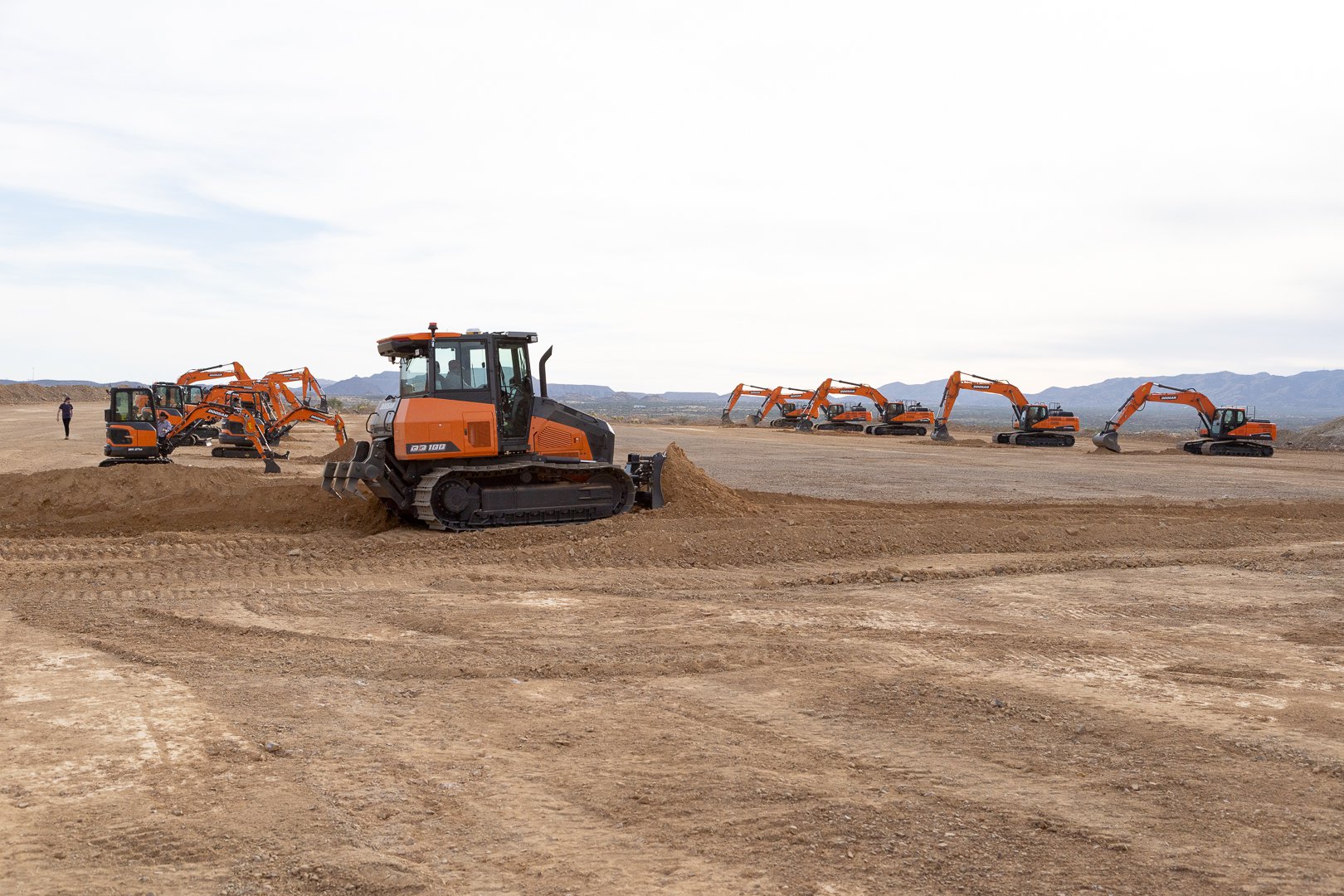 Features
● The new industry leading 122-hp DD100 dozer expands the lineup of durable, rugged Doosan construction equipment.
● This new machine delivers powerful pushing performance, fuel efficiency and all-day operator comfort.
● It's built for the most demanding conditions and features a dual/single flange-type roller with several track guard options.
● Designed with operators in mind, the DD100 features the 8-inch Smart Touch display, giving operators complete control from a convenient, easy-to-read touch screen. It also offers superior visibility with minimized front pillars, maximum glass area and a standard rear-view camera — plus LED lights and front, rear and side wiper blades.
● The DD100 features a Doosan engine with convenient maintenance access points and does not require the use of a diesel particulate filter to meet current emission standards.
● Doosan DD100 owners can add the 3D Machine Guidance and 3D Machine Control features as an option for greater accuracy and ease of operation.
---
Some preliminary specifications for the DD100 (subject to change):
● Horsepower: 122 hp (91 kW)
● Operating weight: 25,309 lb. (11,480 kg)
● Blade capacity: 3 cu. yd. (2.3 m3)
● Blade height: 3 ft. 7 in. (1.1 m)
● Blade width: 8 ft. 10 in. (2.7 m)
● Blade angle: 22.5 degrees
● Drawbar pull: 33,721 lbf. (15,296 kgf)
● Track length: 7 ft. 7 in. (2.3 m)
● Travel speed, max: 5.7 mph (9.2 km/hr)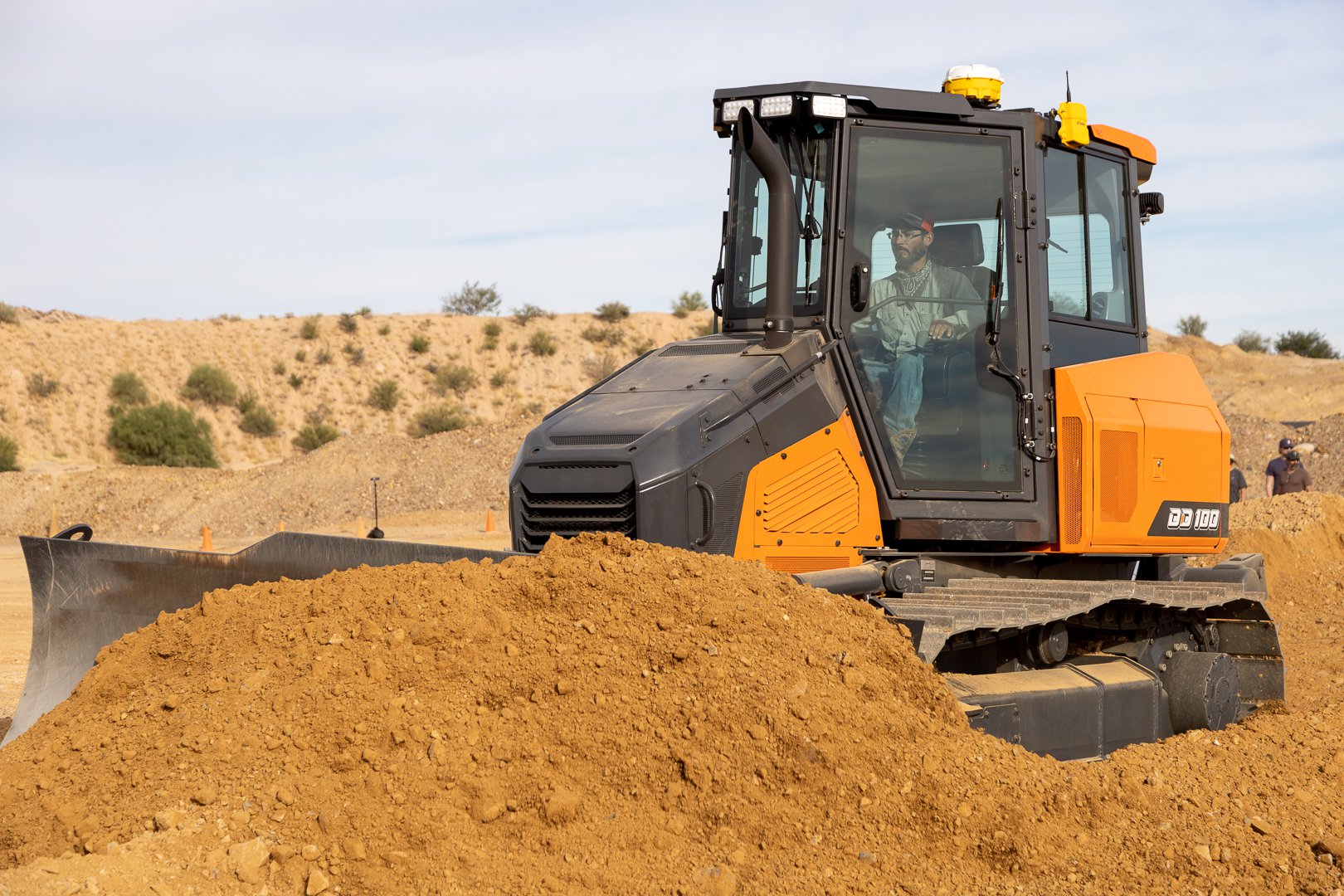 ---
While we work to make the Doosan Dozer to available to you, here are some of the other Doosan equipment that can help you tackle your jobs.