7 Questions To Ask When Buying a Forklift
May 14, 2020 | Equipment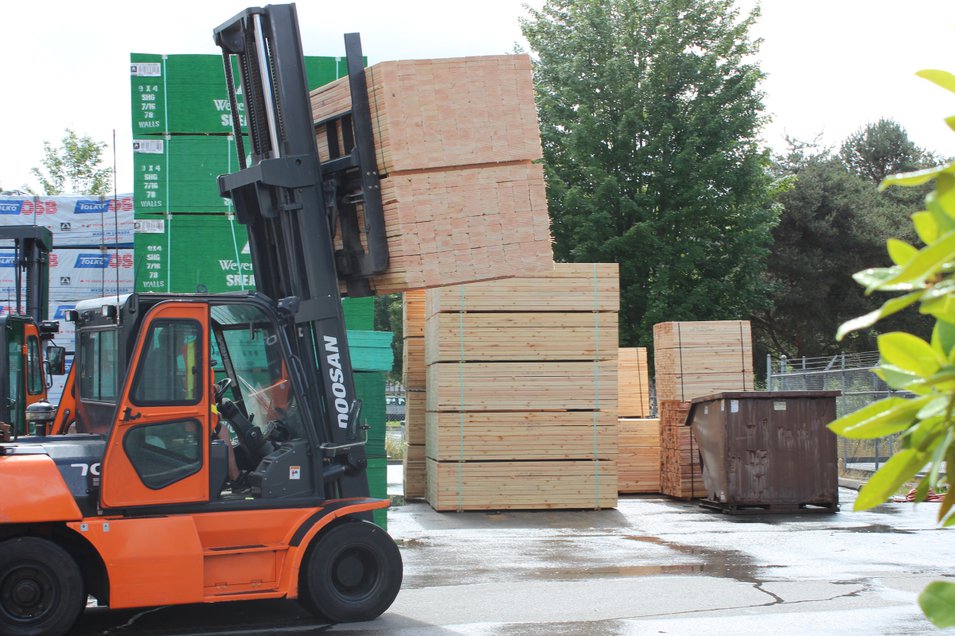 Choosing the right forklift or any equipment can affect your operating costs, productivity, and downtime. There are a number of factors to consider when you're planning to purchase.
At Westerra Equipment, our knowledgeable forklift specialists can help you find the right solution for your business.
Here are 7 questions to ask when searching for a forklift:
1) What are your requirements?
How heavy and what size are your typical loads (3,000 to 35,000 lbs. or more)?
How high do you need to lift the load?
Will you be using it indoors, outdoors or both?
How much room do you have to maneuver?
How wide are your narrowest aisles?
How many hours per day will it
be used
?
2) Are you looking for a temporary or permanent addition to your business?
When looking for a forklift for your business it's important to consider if you need the forklift to meet seasonal demands or projects, or if you're looking for a long-term addition to your fleet. Forklift rentals give you the flexibility to add equipment when you need it without investing in another machine. If you're looking for a long-term investment, consider buying a new or used forklift.
Want to learn more about our rental program? Fill out a rental quote to inquire about our forklift rentals.

3) Do you want to buy a new or used equipment forklift?
New forklifts have the power and performance to take on your toughest jobs without the immediate risk of breakdown or repair
.
Used forklifts are a great option for businesses looking to save money but not sacrifice on features and capability in their equipment
.
---
4) Petroleum or Electric?
Electric forklifts
are powered by
large batteries
that
typically
last for an eight-hour shift but
require
recharging and cooling afterwards
.
They are quieter, have no requirements for fuel storage, and fewer moving parts to extend their life span
. Electric forklifts are not suited for outdoor use and cannot
be used
in the rain.
Internal combustion engine forklifts run on gasoline, diesel, liquid propane (LPG) or liquid natural gas (LNG)
. 
They are less expensive but have higher operating costs due to fuel, and the installation of refuelling stations if required
.
Internal combustion forklifts
are used
for loads over 11,000 lbs, and generally has better acceleration and speed
.
5) Pneumatic or Cushion?
Forklifts come with cushion tires, which are made of solid rubber, pneumatic tires, which are inflated, or solid pneumatic tires, which are a combination of the two. Cushion tire forklifts are best for indoor use, while pneumatic tire forklifts work better outside. Solid pneumatic tires are best for hazardous conditions, where there is a high risk or regular tires being popped by sharp objects or rough terrain.
6) What additional features are available?
There are other things that you may want to take into account when reviewing your forklift options.  These include ergonomics, various forklift attachments, and safety features of the truck.
7) What dealer should I choose?
Choose a dealership wisely. Look for dealerships that can offer a wide range of forklift options and can properly assess your requirements and make appropriate recommendations. Our full-service dealerships here to help you find your next forklift, whether it's new, used or rental.