7 Benefits of Renting a Bobcat Excavator for your Construction Project
May 12, 2021 | Blog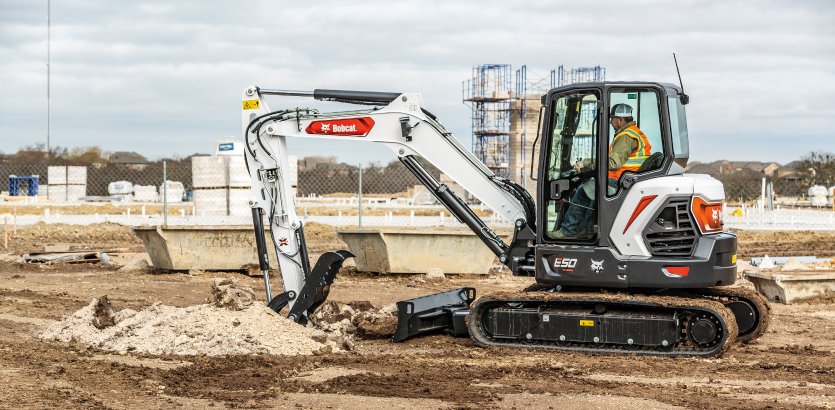 Don't Break the Bank; Maximize Your Resources with Westerra Equipment Rentals
Are you in need for a reliable Bobcat excavator for your project but are not ready to invest long-term in a unit? Our team at Westerra Equipment is proud to offer a great line of Bobcat Equipment for rent. Crucial for any construction project, our dealerships are stocked with of compact and large excavators to improve your productivity and impact your bottom line. Save on costs and see how else rented equipment can benefit you.

---
Benefits of Renting Excavators
1. No headache about equipment maintenance or storage
With rentals, you will not have to worry about the extra expenses of regular equipment maintenance and storage fees.
2. Avoid initial high purchase costs
Purchasing equipment will make a large impact on your budget and commits you to long-term investments that locks you in with a particular machine. Rent your equipment to avoid upfront costs and allow for greater flexibility to allocate your financial resources.
3. Shielded from depreciation and market fluctuations
Rising and sinking costs of equipment are beyond your control. But you can cushion your company's budget from unpredictable financial impact by choosing to rent your equipment.
4. Try the equipment before you buy
Buying a machine is a huge investment and jumping straight into such a commitment could be detrimental. Renting equipment first will let you test out the machine on the job, and experience what sort of value the unit can add to your business.
5. No transportation costs
The costs associated with moving your own equipment from one site to another can make a sizable dent in your profitability. Rent your construction equipment from a local dealership, and forgo the extra headache of delayed units, wasted time, and high transport costs. Westerra Equipment has four locations conveniently scattered across British Columbia in Abbotsford, Kamloops, Victoria, and Nanaimo. Or check out our sister company, Williams Machinery, and their four locations in Surrey, Kelowna, Prince George, and Terrace.
6. Maximize productivity with the right equipment for the job
Working without the proper equipment for the job can cost you greatly in terms of worker safety, wasted time, and inefficiency. Rather than adjusting the tasks to match the capabilities of your own fleet, rent the perfect machine for the job at hand.
7. Flexible fleet size
With rentals, you are free to increase and decrease your fleet size as needed. Rather than purchasing equipment for seasonal jobs, take full advantage of Westerra Equipment's short- and long-term rental opportunities.
---
Get superior results by having the right tools and save your wallet by avoiding expenses of equipment maintenance, transportation, and storage. Check out our inventory of rentable Bobcat excavators.

Or browse through our entire selection of rentals.

Don't see what you're looking for? Speak to one of our sales representatives to get more information on our rentals.