4 Maintenance Checks to Keep your Bobcat® Equipment in Top Working Condition
January 30, 2020 | Blog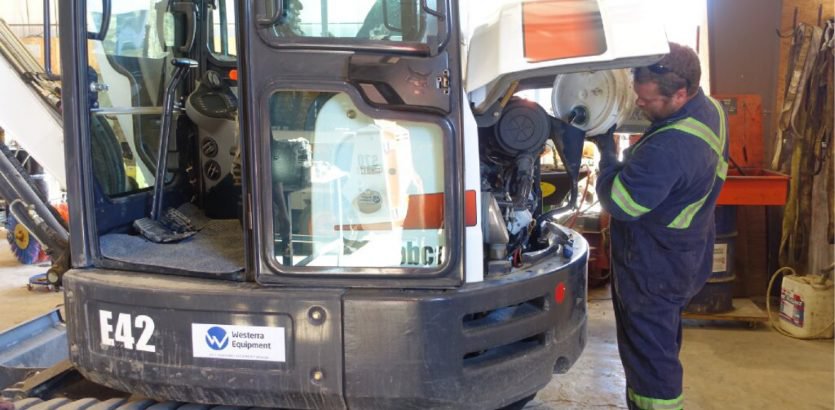 Regular maintenance is crucial to prolonging the life of your Bobcat® equipment. Compact equipment is an investment and a well-maintained machine helps you manage costs and get the most value from your purchase. Perform these 3 maintenance checks throughout the year to keep your Bobcat® equipment in top working condition.
Daily
Grease your Bobcat daily to prevent components from wearing prematurely.
Perform a pre-trip inspection every to ensure lights, horns, etc. are always in good working order. Pre-trip inspections are help catch machine failures or defects before they get severe.
250 Hours or every 6 months
Keeping appropriate oil levels in your Bobcat® equipment is crucial in maintaining proper engine performance. Check your oils every 250 hours or 6 months to see if they are in need of replacing.
Once a Year
Depending on the environment you're working in, tires can last anywhere from a year to 10 years. Check your tire tread to ensure you have appropriate traction for the work you're performing.
Tired of keeping track of your maintenance schedule? Our Planned Maintenance Agreements are tailored to your daily routine and regular reminder communications keep you informed about your next pre-booked appointment.
Contact us to learn more about our Planned Maintenance Agreements today!