10 Must Have Skidsteer Attachments
January 21, 2021 | Equipment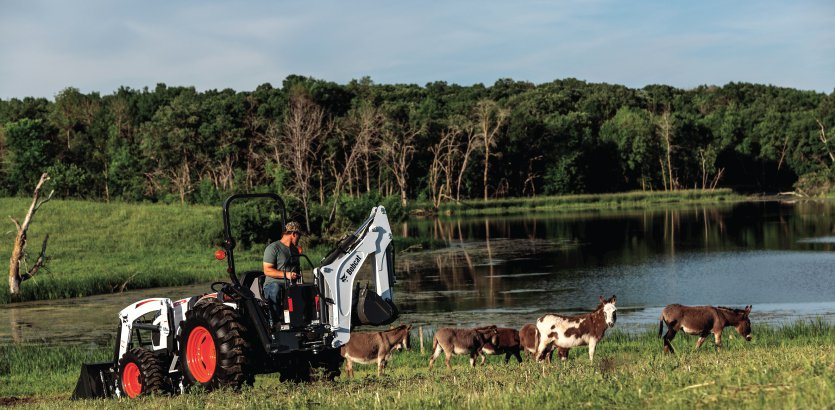 Bobcat attachments that will increase your productivity on the farm.
It's not easy maintaining a farm. With so many moving parts and vigorous chores happening at once, mitigating time and effort is key. With Bobcat Equipment, one of their machines can do it all. Our team at Westerra Equipment can solve your agriculture needs with versatile attachments to get the job done. Not only do they cater to tasks, but also to seasons. Rather than letting your machine depreciate in storage, swap on a snow removal attachment, and continue maximizing your return on investment. Check out these top 10 Bobcat attachments for the agriculture industry.
1. Bucket
Maximize efficiency and minimize labour with a bucket attachment. With a wide range or options and specializations, it will be easy to find a bucket to best match your needs. A basic necessity for every industry.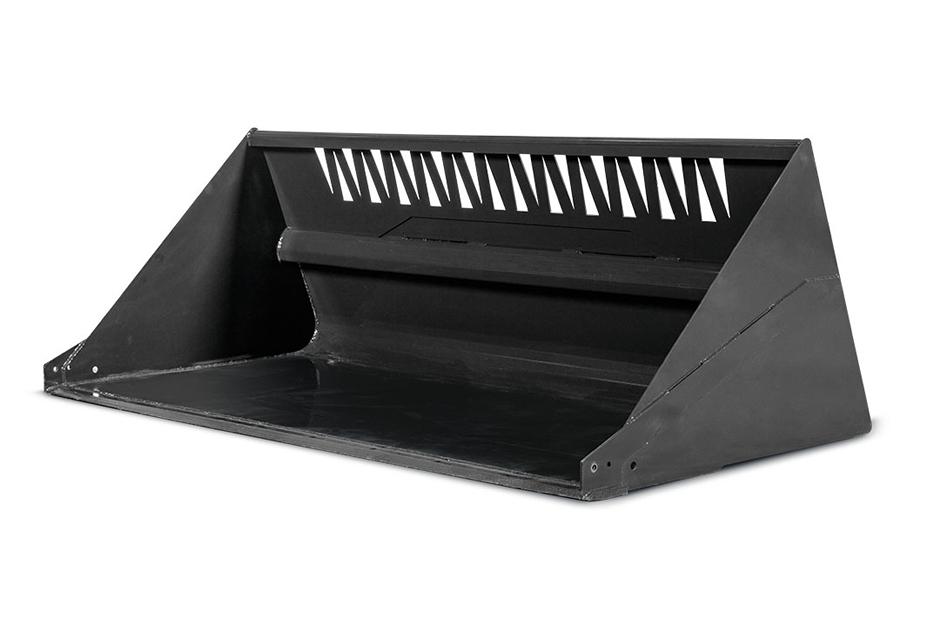 2. Auger
Dig holes with ease and efficiency. With a large range of speed or toque, the Auger can drill through soft to hard and rocky soil. Install fence posts and plat trees from the comfort of your machine.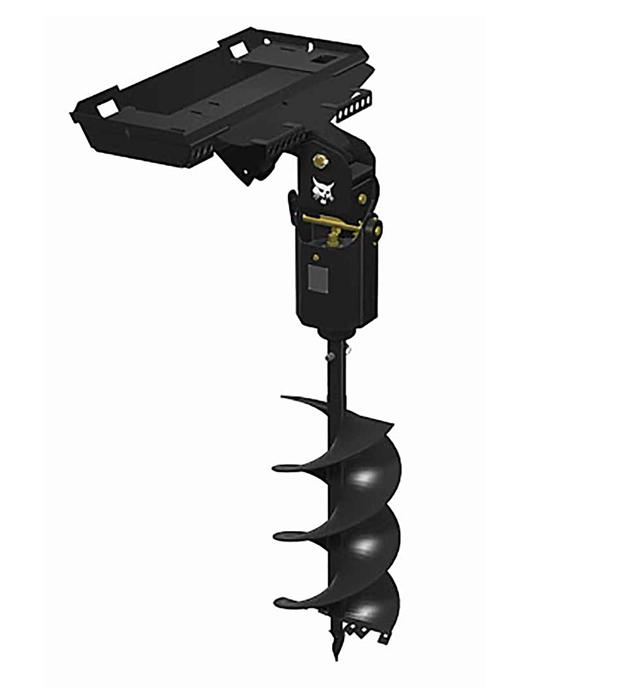 3. Bale Fork
With a Bale fork length of 40.8 in, this attachment lets you move bales of all shapes and sizes. Thanks to the double-fork design, you can lift and stack bales quickly with better stabilization and without fear of bale rotation.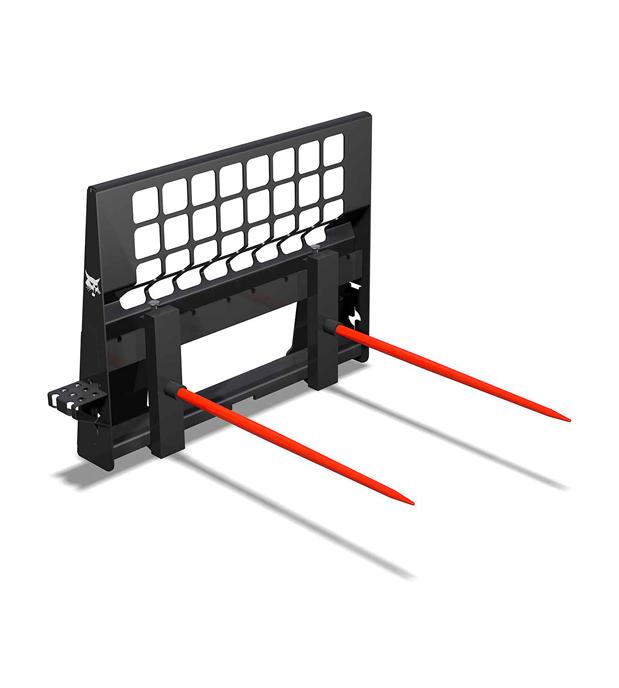 4. Mower
No matter how rough the terrain, this mower can cruise through any landscape. Cut with precision with three overlapping blades powered by a direct-drive hydraulic motor.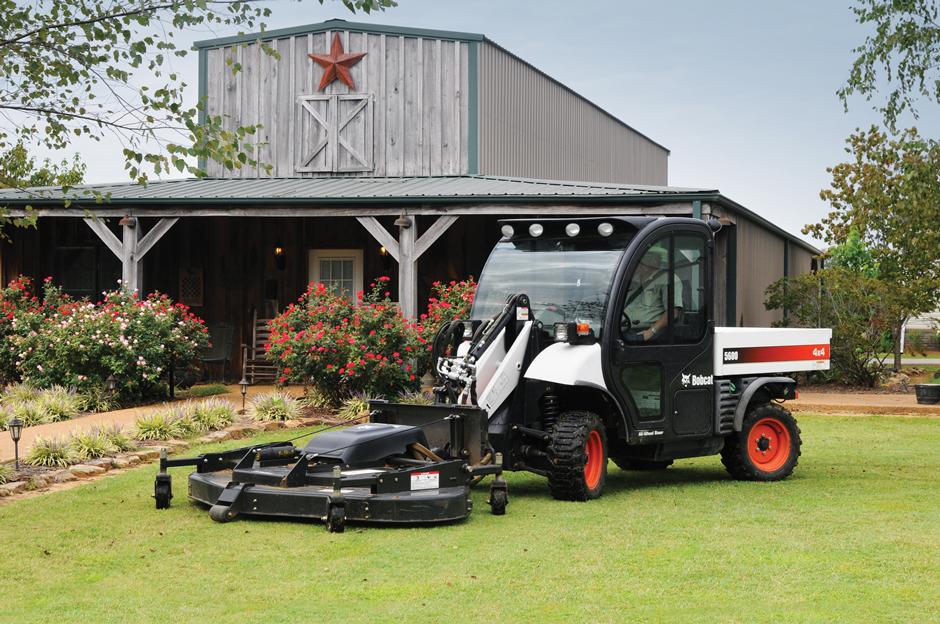 5. Snowblower
Simply move snow off your lot with this must-have attachment for the winter. The Snowblower has a rotating chute that makes it easy to adjust how high and how far snow will be thrown.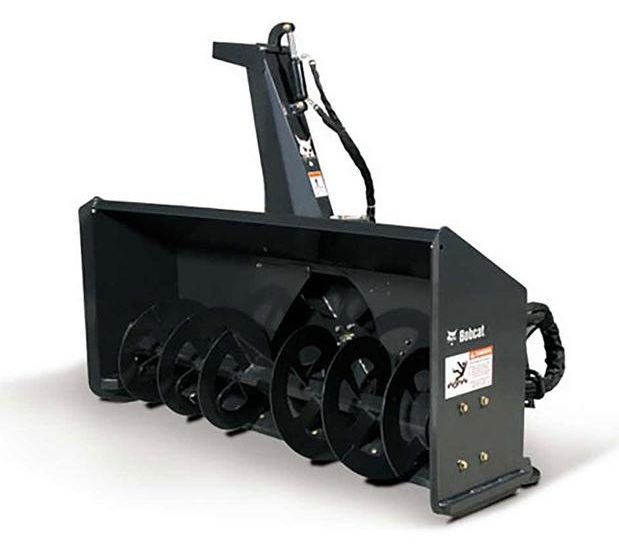 6. Pallet Fork
Easily move around materials across your property with the help of a Pallet Fork. Use this attachment to transport supplies, lift bales, unload lumber, and more. Tested for strength and longevity, this attachment will save time and labour costs.

7. Utility Grapple
Grip only hard-to-handle materials and effortlessly move loose materials like hay, manure, and bedding. Pick from a fork and grapple or bucket and grapple combination to get your farm work done.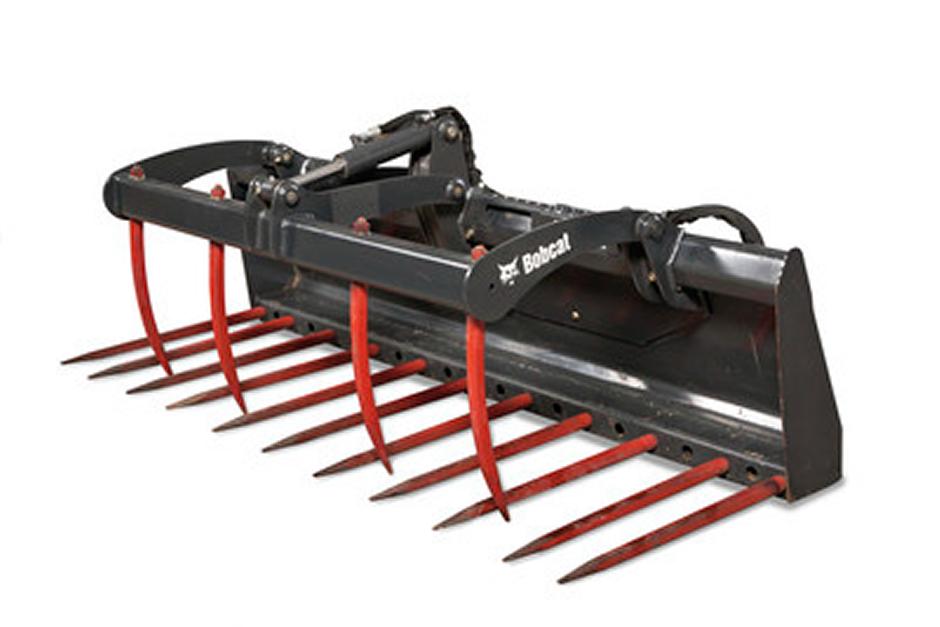 8. Snow blade
Angle snow where you want it without lifting a hand. The moldboard allows operators to push snow 30 degrees left or right by finger table control. Keep your sidewalks, driveways, and parking lots safe and clean from light or moderate snow.

9. Rotary Cutter
Clear mulch, branches, saplings, and overgrowth. The deck oscillation feature enables you get clean, even cuts across all ground contours including slopes.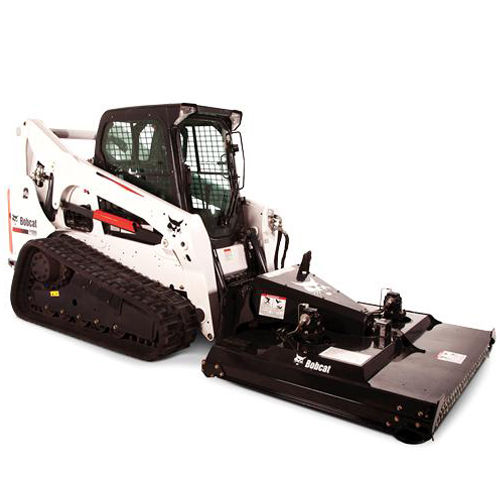 10. Root Grapple
Achieve top-notch ripping power to clear rocks, roots, and overgrowth. The curved tooth enables material to be bitten without penetrating the ground.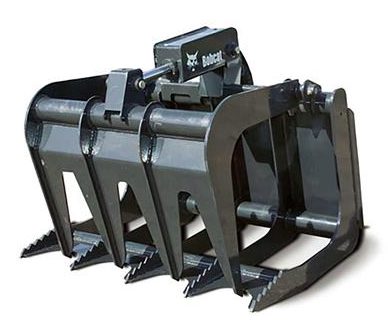 ---
Interested in one of these attachments? Speak to one of our sales representatives for more information.