Say Goodbye to Gruesome Manual Work and Improve Your Uptime with Vermeer Equipment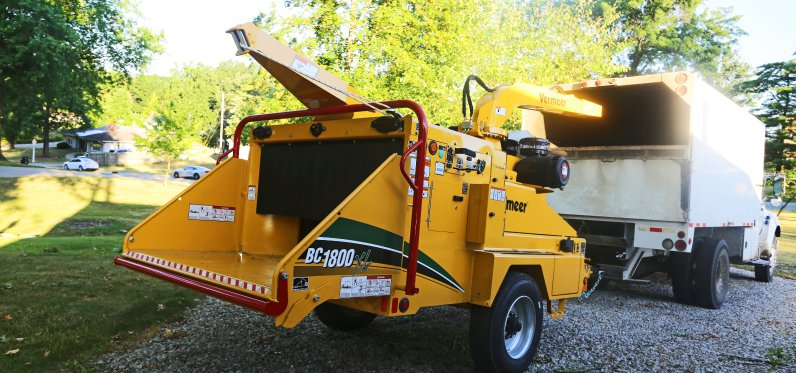 Landscaping projects can be very challenging – creating, designing, and enhancing green spaces require immense power and skill.
Vermeer Equipment can help give you that extra horsepower to tackle your project at full capacity. Get powerful, reliable, and specialized machines that are designed with operator's needs in mind. No matter the size of your project, there are many benefits to adding these landscaping machines to your fleet: compact articulated loaders, brush chippers, mini track loaders, and stump cutters.
---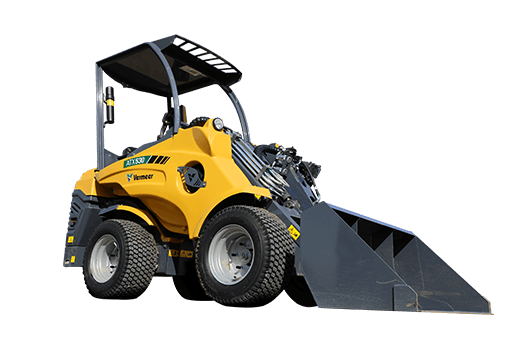 Compact Articulated Loaders
Complete heavy-duty work in tight spaces with the Vermeer compact articulated loaders (ATX). This line-up is engineered to be highly maneuverable with low turf disturbance. Featuring a telescopic boom, operators can easily reach up and over obstacles. Swap on a new attachment to its multi-tool attachment plate and knock out all types of landscaping jobs.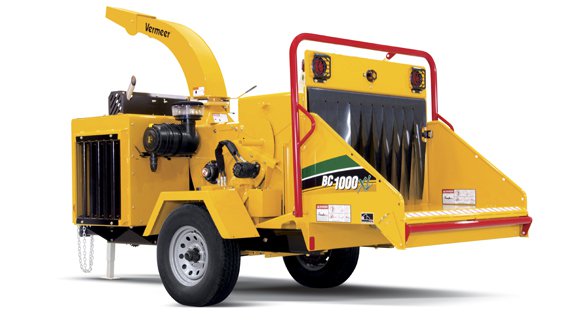 Brush Chippers
Vermeer's brush chippers come in a variety of capacities, giving you options no matter the size of your trimming or takedown job. Designed with unique features, this fleet was built to withstand the daily grind and promotes easy operation. A key signature feature is Vermeer's SmartFeed which is a feed-sensing control that optimizes efficient hardwood processing. Save fuel and reduce noise thanks to their unique The Ecoldle™ engine control system as well.
---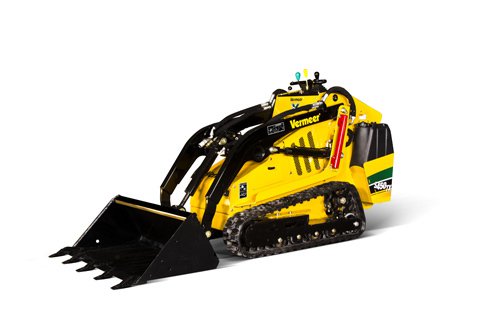 Mini Track Loader
Do more with the Vermeer Mini Skid Steer line-up. Designed with professional landscapers and tree care contractors in mind, these machines are lightweight and compact, while offering an impressive lift capacity of 500 lbs – 1600lbs. Get great power when working in small spaces. Simply swap on new attachments for the job and tackle all your jobsite tasks. Improve productivity with a mini skid steers and easily move around tough worksites, all while reduce workloads.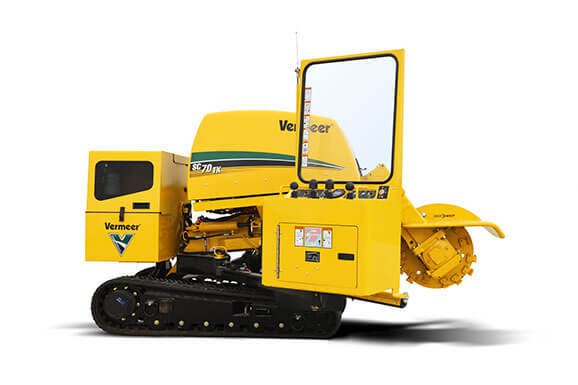 Stump Cutter
The Vermeer Stump Cutter combines power, agility, and toughness. Grind up almost any tree stump with ease thanks to its 25 hp -74 hp engine. Built to give operators a faster and easier operation, this fleet is also engineered to have extended tooth life. Vermeer's exclusive AutoSweep® system helps you effortlessly sweep away tree stumps one pass after another. Some models also come with specialized tracks that give a low ground bearing pressure and reduces risk of turf damage.
---
Whether you're working on a smaller residential enhancement project or a larger commercial land clearing assignment, Vermeer Equipment has a machine that can get the job done. Lessen your burden and explore our Vermeer units today.
---
Our specialized Vermeer sales representatives are here to help. Contact us today to set up a consultation and learn more about which machine is best for your needs.