Prepare your Heavy Equipment for Winter
August 30, 2020 | Blog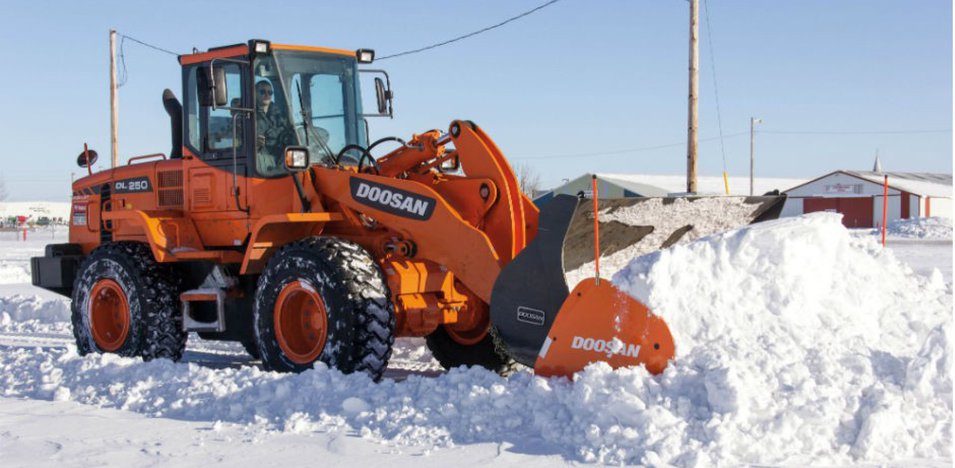 Winter is quickly approaching. Colder temperatures can cause added stress on your heavy equipment and lead to unscheduled downtime and lost productivity later in the season. Proper maintenance and servicing before extreme weather hits will ensure your machines are in top working condition all winter long.
Here are our tips to prepare your heavy equipment for the season ahead:
1. Use Cold Weather Hydraulic and Engine Oils
While most synthetic and multi-grade oils work in a range of temperatures, switching to oils formulated for colder weather can improve the performance of your heavy equipment.
2. Wash Down Equipment to Remove Debris.
In freezing temperatures, debris can cause a variety of issues if left unattended. Salt and dirt can cause unnecessary wear to the exterior of your machine. Dirt that becomes trapped in your equipment tracks can freeze and leave your machine immobile unless taken care of.
3. Inspect All Rubber Parts
Rubber components of your equipment, including hoses, tires, drive belts and electrical wiring, are prone to damage in extreme temperatures. Check for cracks and tears on a weekly basis and consider carrying spare seals, rubber mounts, hoses, and fittings.
4. Check Your Filters for Debris.
This includes fuel filters and air filters. Fuel filters should be inspected to ensure they are clean and functioning properly. Replace air filters to prevent any unexpected engine issues caused by contaminated air.
5. Check Your Coolant
Coolant is crucial in protecting your engine from freezing, scale and corrosion during the winter. Make sure you machine is using the appropriate coolant and concentration for colder weather.
6. Check Your Equipment Heaters
Before the cold weather hits, ensure your equipment heaters are equipped and working.
7. Perform a Battery Inspection
Battery maintenance for your heavy equipment should begin right before winter hits. Start with checking electrolyte levels to ensure they are at the full mark. Clean off your batteries and fully charge them.
At Westerra Equipment, we want to help you get your heavy equipment ready for this winter. When you service your equipment with us, you can trust our team of factory-trained service technicians to perform all recommended winter maintenance to keep your equipment working at peak performance all season long.
Speak to a member of your local service department today to book your next service appointment.
Westerra Equipment
Williams Machinery